My Hero Academia chapter 389 is set to be released on Monday, May 22, 2023, in Japan. In the meantime, spoilers and raw scans for the upcoming chapter have been made available, revealing that the brief issue will predominantly center around pivotal characters such as Toga, Dabi, and, most notably, Shoto.
In chapter 389, fans can look forward to the highly anticipated moment when Shoto arrives at Gunga. It is during this encounter that he will utilize a special power he recently acquired, phosphor. However, considering the apparent reconciliation between Dabi and the rest of the Todoroki family, one might question why Shoto needs to activate this unique ability. Follow along to learn more.
Disclaimer: This article contains major spoilers.
---
My Hero Academia chapter 389 shows Shoto using phosphor
What is phosphor?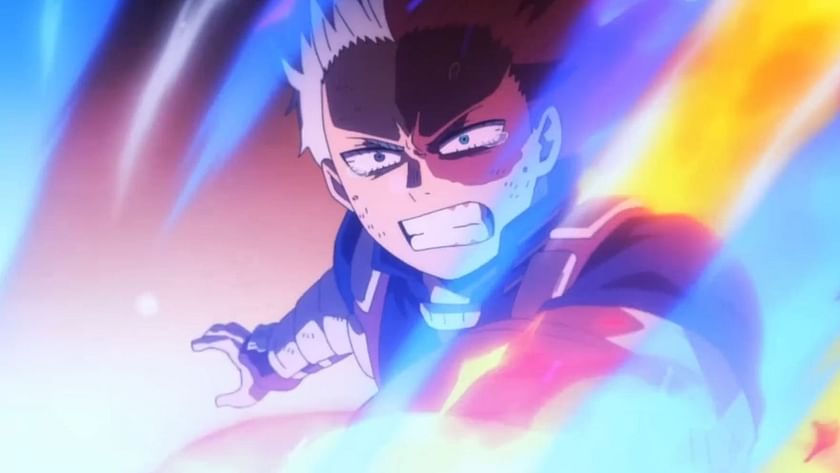 In My Hero Academia, phosphor is a technique performed by Shoto Todoroki, utilizing the power of his Quirk. Through the intricate manipulation of his circulatory system, Shoto becomes a conduit for his Half-Cold Half-Hot Quirk, achieving a harmonious balance between his ice and fire powers. According to Shoto, it feels as though his body becomes whole and unified when executing this move.
Phosphor bestows upon Shoto a remarkable advantage in both defense and offense against a wide range of adversaries, particularly those possessing pyrokinetic Quirks. The flames generated by this technique, described as a Cold Fire, allows Shoto to exert control over temperature extremes, granting him the ability to simultaneously burn and freeze his opponents.
---
Why will Shoto use phosphor in My Hero Academia chapter 389?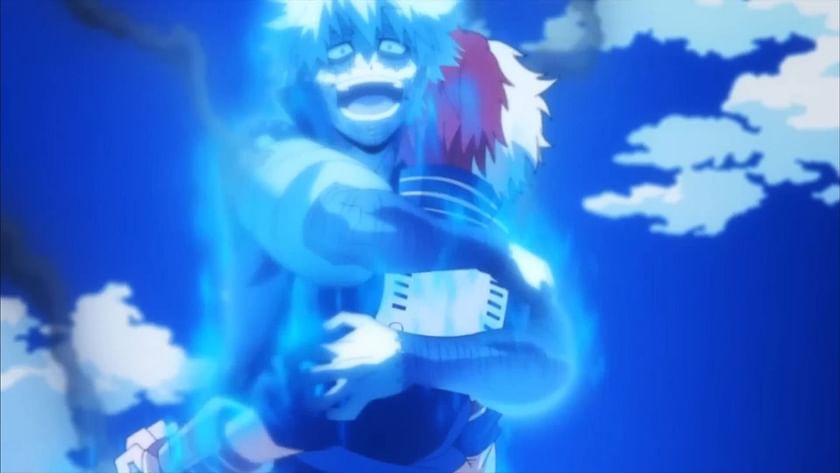 Earlier in My Hero Academia, Shoto Todoroki and Tenya Iida were denied the opportunity to assist All Might in his battle against All For One. Instead, they received orders to intervene and stop Dabi, who was engaged in a fierce fight against Endeavor.
Furthermore, there was a looming threat of a massive explosion as Dabi had been storing thermal energy within himself since his confrontation with Shoto. As a result, they urgently rushed to reach Gunga, where the intense battle between Endeavor and Dabi was taking place.
Spoilers for chapter 389 of My Hero Academia reveal that Shoto will finally return to the battlefield, but significant developments have occurred in the meantime. Fans will witness Dabi experiencing a sense of peace as he finally realizes that his family acknowledges him.
However, this realization does not prevent the impending explosion. It remains uncertain whether Dabi and the rest of the Todoroki family will survive, but amidst the spreading blast, Shoto will make a dramatic entrance on a jet.
He will use his phosphor while still inside the jet not only to avoid wasting time by getting out of the jet but also withstands the intense heat of the explosion. As previously mentioned, phosphor provides a formidable defense against adversaries who rely on pyrokinetic abilities. Merely relying on his ice Quirk would have provided little assistance to him, as exemplified by the fact that even with a coating of ice, Rei was still feeling the heat of Dabi's flames. Endeavor worried that she might suffer serious burns or even perish if she stayed there.
---
Shoto has been well-established as the potential savior of Dabi and the Todoroki family for some time now. It remains to be seen if this is indeed the case or if mangaka Kohei Horikoshi has a heartbreaking conclusion in store for these characters.
Sportskeeda Anime is now on Twitter! Follow us here for latest news & updates.