Director of sports memorabilia auction house Bill Mastro admitted mail fraud in 2013. He also openly acknowledged editing the renowned T206 Honus Wagner card. This helped establish the reputation of his business and others in the field of sports collectibles and antique trading cards.
As reported by the Daily News in 2013:
"On numerous occasions, defendant Mastro made public statements regarding the Wagner Card during which he denied making any alterations to the Wagner Card," the plea agreement said.
•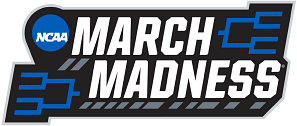 "These statements were false as defendant Mastro had altered the Wagner Card by cutting its side borders."
Since 1980s, the Wagner card has been sold for millions of dollars in a string of high-profile deals. One such deal saw Wayne Gretzky and former Los Angeles Kings owner Bruce McNall purchase the card in 1991 for $451,000.
The T206 Wagner baseball card features the Pittsburgh Pirates' Honus Wagner, also known as "The Flying Dutchman," a baseball player from the dead-ball era who is regarded as one of the game's greatest ever.
Honus Wagner trading card sold for a whopping record $7.25 million
Wagner was a remarkable and well-known player from another time. It seemed that everyone with some extra "loose change" wanted to support this Cooperstown inductee with some souvenirs.
On the Goldin collections market, a trading card marked "T-2106 Wagner" fetched an astounding price of $7.25 million in a private transaction. Less than 50 genuine copies are thought to be in existence. This particular card, which is among the most uncommon and priceless in existence, was sold in 2022, making it the most expensive trading card ever.
"BREAKING: Goldin Shatters Record for Most Expensive Trading Card Ever With $7.25 Million Private Sale of Honus Wagner T-206 Card The T-206 Wagner is one of the undisputed pinnacles of trading cards, with fewer than 50 authenticated copies on earth." http://Goldin.co - Goldin
In recent years, additional T206 Wagners, both real and fraudulent, have been discovered. In auctions, some authentic playing cards have reached hundreds of thousands of dollars.
The legitimacy of a specific T206 Honus Wagner owned by John Cobb and Ray Edwards has generated a media dispute.