In an April 2017 interview with Times-Union sports columnist Gene Frenette, Atlanta Braves legend Chipper Jones spoke about his relationship with his third wife, Taylor Higgins, following two failed marriages.
One of the numerous topics Jones covered was his divorce from his first two spouses and the reasons why his life is better with his third wife, Taylor.
Here's how the conversation rolled out:
•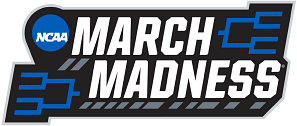 Columnist Gene Frenette: "After your 2012 divorce from Sharon, you got into a serious relationship and eventually married a third time. Did you expect to get married so quickly or were Taylor's common interests, particularly hunting and being the outdoors type, too good to pass up?"
To which Chipper responded by saying:
"No, I wasn't looking to get married. It was a point of contention with me and Taylor for a while. I met her in the summer of 2012, two or three months after Sharon and I separated. I told her I was never going to get married again, and I didn't want to have kids. I was adamant about that."
"We had been going out for a year and a half, and she said, 'You know, it's not my fault that you picked the wrong people to marry.' I marinated on that for a while. Ultimately, I came to the conclusion that she was right. Everything about Taylor and our relationship is right. My friends and my family, when I was married to my first wife, always had reservations. They really had reservations with my second wife. Neither one of my first two wives got along with my family."
He added:
"It's been different with Taylor. They all love Taylor. I can't tell you how many times my parents come over for dinner each week. I was married to Sharon for 12 years and my parents maybe had dinner with us once a year around the holidays.
There's a reason why people come up to me now and see me smiling all the time. The five years I've known Taylor have been the best years of my life. So, yes, I took the plunge again and I have no regrets. I know what I said. Never is a tricky word."
"Happy 7th wedding anniversary, my love! You are still the person i love waking up next to and the one i dream about forever with. Cheers to many more years of LOVE." - Baby Higgs
On June 14, 2015, Chipper Jones wed Playboy model Taylor Higgins in the Bahamas, marking his third marriage. Ever since, the pair have welcomed two sons together, Cutler and Cooper.
While being married to his first wife, Chipper Jones had a son out of wedlock
Atlanta Braves star and Hall of Famer Chipper Jones married his childhood love, Karin Fulford, in 1992. However, in a shocking turn of events, Jones had a brief affair with a Detroit woman named Jennifer and fathered a son out of wedlock while still married to Fulford in 1998. The revelation of Jones's extramarital affair and illegitimate son caused a media storm.
Despite his MLB status as a baseball player, Jones was heavily criticized for his actions. The incident put a strain on Chipper's marriage to Fulford and the couple divorced in 2000.
"Ex-wife Karin Luise talks about life after Chipper Jones, divorce." - Atlanta News
Braves' Chipper Jones later remarried Sharon Logonov in March 2000 and has three sons, Larry Wayne III (Trey), Tristen, and Shea. Twelve years later, Jones and his second wife Sharon separated in November 2012.