The Los Angeles Dodgers opted to remove Shohei Ohtani off the market in July because they were 'underwhelmed by the players offered in return', as per ESPN. Ohtani may fetch a price tag north of $600 million in free agency, according to a March estimate by ESPN's Buster Olney.
In August, an MLB executive told the Los Angeles Times that Ohtani's injury "should affect his overall [money]," while another executive predicted that Ohtani's deal would now wind up costing roughly around $400 million.
The Dodgers still intend to pursue the outstanding Ohtani, and for the reasons mentioned above, they remain among the favorites. However, two issues have come up. One could prove to be a critical aspect while the other is likely to be just a rumor.
•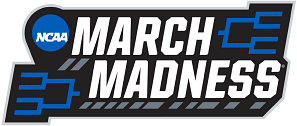 The Dodgers have won the NL West in 10 of their last 11 seasons. They won 106 games in the season they finished second but their rotation is so strewn with uncertainties that it is being said they will be "very focused" on starters this offseason. The Dodgers are allegedly 'not quite as clean a fit' as they once were.
Although there may not be much truth to the second possible problem, the rumors continue to circle the team - Ohtani dislikes playing baseball at Dodger Stadium. That seems weird considering that Angel Stadium and Dodger Stadium both play directly into the wind.
Shohei Ohtani is happy after his elbow surgery
As confirmed by manager, Phil Nevin, the elbow surgery on Shohei Ohtani went smoothly on Tuesday.
The two-way standout for the Angels is anticipated to be available as a batter on the first day of the upcoming season and to pitch again in 2025. On August 23, Ohtani suffered a right elbow ulnar collateral ligament tear, terminating his pitching season. Until an oblique injury on September 3, he continued to bat.
Ohtani, 29, is the AL's leader in home runs with 44, has 96 RBI, eight triples, and 20 stolen bases. In 23 starts, he went 10-5 with a 3.14 ERA, 167 strikeouts, and 55 walks over 132 innings. After the World Series, Ohtani will be a free agent.