Mike Trout was shaded by Chris Castellani, Baseball Analyst at Barstool Sports for attending the NFC Championship game.
Trout, a ten-time MLB All-Star and three-time AL MVP failed to make it to the playoffs in 2022. However, the center fielder is said to be destined for the Hall of Fame and is probably one of the best players in the game.
The Angels player was seen enjoying the NFC Championship, which sparked outrage among his fans. Catellani is among them.
•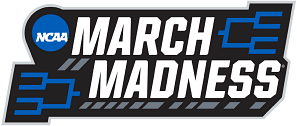 "Great to finally see Mike Trout in the playoffs" Castellani wrote in his tweet.
No one can argue that Mike Trout is a legend who still has quite a few years to give to the game. But even with all his achievements and accolades, not once has he won the World Series title. Many attribute this to Trout having bad supporting players in the Angels.
Castellani's recent post once again brought up the debate, but it seems the player is not concerned with the upcoming season. Rather, Trout seemed to be enjoying himself and cheering for the Eagles while watching the NFC match.
This, though, did not seem to sit right with his MLB fans, who agreed with Castellani's tweet.
While many fans were not amused by the joke, most pointed out that it was overused. But they also did not outright deny Castellani's comment either.
Castellani's tweet has gotten the attention of Mike Trout fans. Even so, they did not deny the fact that Trout, despite being a great player, has never won the World Series. Perhaps Trout will finally win the World Series this season.
Mike Trout cheers and hypes up the Philadelphia Eagles
Trout was recently spotted cheering for the Eagles in the NFC Championship Game. But even before he appeared there, the Angels' center fielder has been hyping the team up for a while.
"Let's Go Boys! #FlyEaglesFly" Trout tweeted on 22 Jan 2023.
The MLB legend had tweeted words of encouragement and support for the team since the championship started.
"Let's FLY!!! @Eagles" Trout tweeted on 30th Jan.
Trout, who appears to be a big fan of the Eagles, congratulated the team on its win on 30th January via a tweeter post.
Mike Trout retweeted the official NFL account's congratulations tweet, captioning it "Let's Fly" and including eagle emojis. Trout seems to have enjoyed his time at the tournament. And he seems to be relishing in the high of his favorite NFL team winning.