The Pittsburgh Pirates are in a stage of rebuilding. Ever since their star, Andrew McCutchen, left the team after the 2017 season, things have not looked too good in Steel Town. The Pirates last made the postseason in 2015.
They finished with a record of 62-100 in 2022, marking the fourth consecutive year that the team has failed to get the equivalent of 70 victories. They finished with a record of 19-41 in the COVID-shortened season of 2020.
Successive losing seasons can be an incredibly demoralizing experience for a city, fans, and of course players. There are, however, some silver linings that can be extracted from underperformance if you look hard enough.
•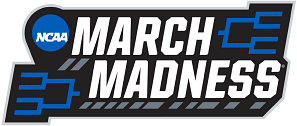 Since the Pittsburgh Pirates had one of the worst records in the MLB last year, they were awarded, along with the Washington Nationals and Oakland Athletics, the most entries in last December's draft lottery.
The inaugural MLB Draft Lottery took place last year. Teams with the worst records have their numbers written on ping-pong balls and drawn at random. After December's lottery in San Diego, the Pittsburgh Pirates were awarded their second first-overall pick in three seasons.
"Raul Ibanez announces picks six up to the first pick in the 2022 MLB Draft Lottery, where the Pirates and Nationals are left for the first pick and the Pirates win the first ever lottery" - @ Mr Mathew CFB
The Pittsburgh Pirates had some of the worst pitching in the league last season. Out of 30 teams, they placed 25th in ERA, 28th in the least runs allowed, and 26th in WHIP. Needless to say, pitching should be a priority for the Pirates heading into the June draft.
University of Tennessee pitcher Chase Dollander seems to fit the bill. Last season, Dollander compiled a 10-0 record, amassing an ERA of just 2.39 over 79 innings pitched. Although he has been compared to the likes of New York Yankees star Gerrit Cole, Dollander is only 21, and it is likely he will not be MLB-ready for at least a few years.
"10 days until Tennessee Baseball. The reigning SEC Pitcher of the Year and First-Team All-American Chase Dollander went 𝟭𝟬-0 last year." - @ Callum
---
Pittsburgh Pirates eye a player to base their rebuild around
Although the Pittsburgh Pirates will see McCutchen return for a farewell season, the 36-year-old will be a shell of what he once was for this team. Accordingly, the Pirates must place their eggs in the basket of the future.
Rich Hill is the oldest player in baseball and also tops off the Pirates rotation this year. To be competitive, the Pirates need a revamp, and a player like Dollander will make it easier to facilitate it.
Edited by Nicolaas Ackermann