Scott Rolen is now a member of the National Baseball Hall of Fame. He received 297 votes, getting him just past the 75% threshold. The seven-time All-Star is just the 18th third baseman to be elected into the Hall.
Rolen spent 17 years in the league with four different teams. He started his career with the Philadelphia Phillies in 1996. He spent seven years in Philadelphia and was traded to the St. Louis Cardinals in 2002.
He spent six years in St. Louis before being traded to the Toronto Blue Jays in 2008. After a short two-year stint in Toronto, Rolen played for the Cincinnati Reds from 2009 until his retirement in 2012.
•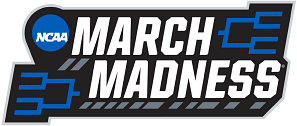 Rolen is a well-decorated player. Aside from being a seven-time All-Star, he was the NL Rookie of the Year in 1997. He was also an eight-time Gold Glove Award winner. Scott Rolen was nearly a human vacuum at third base. There was no doubt that Rolen would field any ball that was hit his way.
Fans are happy to see him get his shine. Rolen has had a tremendous 17 seasons in the league.
"He deserves it but I'm sick of only 1 guy making it every year now," one fan tweeted.
"Finally!" another fan responded.
He's already a member of the St. Louis Cardinals' Hall of Fame. Rolen was a key part of the Cardinals defeating the Detroit Tigers in the 2006 World Series. He hit .429 in the 2006 World Series with a home run and two RBIs.
Fans are happy that Rolen made it during his sixth year of eligibility. While they would like to see more names elected, they think the voters got this one right.
Scott Rolen deserved to make Hall of Fame
The National Baseball Hall of Fame is harder to get into than any other sport. Having to have a 75% threshold is insanely high. The Hall is to celebrate players, not do the opposite. If that were the threshold in school, most kids wouldn't pass their classes.
MLB doesn't just want really good players in the Hall. It wants the best. It's a tough job for the writers to figure out who makes it in. Do you think the voters got it right this year?
Scott Rolen will join Fred McGriff on July 23 in Cooperstown, New York, for the induction ceremony.
Edited by Joseph Schiefelbein