Former Houston Astros player and Hall of Famer Jeff Bagwell opened up last night about the appointment of Dana Brown as the new General Manager for the team. Bagwell continues to be associated with the Astros even after his retirement in 2006. He is currently employed as a special advisor to owner Jim Crane.
Commenting on the subject of Brown's appointment, Jeff Bagwell said:
"I'm excited. I think Dana's gonna do a great job. His background in scouting and understanding players, as he's talked about mixing the analytics and with the evaluation of your eyes and experience...that's what Jim wants."
•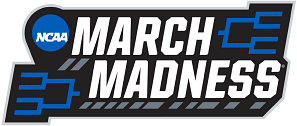 After a comprehensive selection process (that included competition from former Miami GM Michael Hill, former San Francisco GM Bobby Evans and Cleveland assistant GM James Harris), the Astros landed Dana Brown to fill the GM position.
Will the Atros continue their winning ways with Dana Brown as GM?
Dana Brown said in his first interview as Houston Astros GM that he wants to sustain the team's long-term success. He wants to continue to sign good players, develop young talent and build the team.
Speaking to the media in his first interview as Astros GM, Brown said:
"I'm excited about joining the Houston Astros. I know that there's some special things going on here right now. I wanna be a part of that and add to it whatever I can add to it. A big part of what I really want to do is to sustain the long term success and I think it's got a chance to be pretty special. I'm excited about it."
Dana Brown joins a Houston team that has seen considerable success in recent years, unlike his previous employers, the Atlanta Braves.
The Astros are preparing to challenge for a third World Series title since 2017, and are aiming to reach the American League Champions Series for the seventh consecutive year. While it is his first time in the GM position, his experience has equipped him to be successful.
Brown is a baseball executive and former scout who has been involved in the MLB since 1994. He was the vice president of scouting for the Atlanta Braves for the past four years and oversaw the acquisition of several young talents during his tenure. Prior to that, he worked as a special assistant to the GM of the Toronto Blue Jays for nine seasons.