Recently, Yordan Alvarez was asked how often he watches the video of his 450-foot home run during the 2022 World Series against the Philadelphia Phillies. The player admitted to being obsessed with the video and revealed that he used to watch it every night before going to sleep during the first month after the game. He said that although he still watches it occasionally, it's now limited.
Yordan Alvarez, a left fielder and hitter, made his debut with the Houston Astros in 2019, after playing for Las Tunas in the Cuban National Series. He was then signed as a free agent by the Los Angeles Dodgers but was traded to the Astros for relief pitcher Josh Fields after only two months.
MLB Network journalist Sarah Langs shared on Twitter that MLB analyst Eduardo Perez had asked Yordan how often he watched his "WS G6 HR" video and here's what he said:
•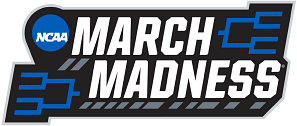 "That first month, I watched it every night before I fell asleep. Now, I watch it every now and then. But that first month I couldn't go to sleep without watching that video." - Yordan Alvarez said.
The aforementioned game took place on November 5, 2022. Here is the video of Yordan's home run that the official page of the Houston Astros posted on Twitter:
Yordan brought in the 2022 World Series winner's trophy for the Houston Astros by defeating the Philadelphia Phillies 4-1. Yordan helped the Astros take home their second World Series title in the last six years.
Yordan Alvarez's MLB Achievements
Yordan Alvarez has two All-Star Futures Game Selection titles under his name in 2017 and 2018. In 2019, he was named the American League Rookie of the Year for registering the highest slugging percentage (.655) ever recorded by an MLB rookie, and he was also titled the AL Outstanding Rookie. In 2021, he was the ALCS MVP, and in 2022, he earned the title of Most Valuable Player (MVP). Additionally, he was named Player of the Week and Player of the Month twice by the American League.