Six of Lance Lynn's 12 MLB seasons have been with the St. Louis Cardinals. After a five-year hiatus from the NL Central club, the southpaw will be heading back to where it all began.
A 2008 Cardinals first-rounder, Lynn inked a one-year deal that guarantees $10 million for the 2024 season. Under the deal, Lynn was also given a $1 million buyout option. The deal maximizes at a possible $26 million over two seasons, as per analyst Jon Heyman.
•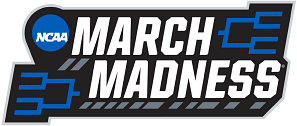 "Lance Lynn agrees to Cardinals deal, 1 year plus option. Guarantees $10M in 2024, plus $1M buyout on option. Can be worth about $26M over 2 with escalators. Pluses: Started with Cards, lives nearby in southern Illinois. Pending physical tomorrow" - Jon Heyman
Regarded as one of the league's best workhorses, Lynn has seen his numbers degenerate in recent seasons. In 2023, which Lynn split between the Chicago White Sox and LA Dodgers, he posted a 5.73 ERA across 32 starts.
The long ball has been a consistent Achilles Heel for Lynn. Always near the top of the league when it comes to homers surrendered, the 36-year old gave up 44 bombs this season, which was the highest of his career to date.
Lynn's career-worst showing in 2023 led to the Los Angeles Dodgers declining his option for next season. While Lance Lynn finished in the top six in Cy Young voting every season between 2019 and 2021, it now appears as though keeping a job will be his biggest priority going forward.
"If this was Lance Lynn's last outing with the White Sox, it was a sad goodbye. 4.2 IP, 7 ER, 7 H, 5 SO, 2 BB. His 6.47 ERA is by far the worst among the 59 qualified starters in MLB" - Talkin' Baseball
For the Cardinals, Lynn represents a good insurance pickup. Having lost starter Jordan Montgomery in a deal with the Texas Rangers at the 2023 trade deadline, the team is also losing veteran Adam Wainwright to retirement.
After next season, the St. Louis Cardinals will have to contend with possible free agency for both Miles Mikolaus and Jack Fletcher, two of their top starters.
Can Lance Lynn recreate the success of his first stint in St. Louis
Between 2011 and 2017, Lynn was a very reliable pitcher for the Cardinals. Pitching to a 3.37 ERA in 150 appearances for the team, Lynn gained an All-Star distinction in his sophomore season of 2012.
However, that was a considerably long time ago. Ever since, Lynn has seemed to slowly lose control, both of his pitching and emotions. After a forgettable 2023 season, Cardinals fans can only hope for glimpses of the vintage Lance Lynn.