Former six-time All-Star and MLB pitcher Curt Schilling lauded Scott Rolen for his Hall of Fame induction, deeming him an absolutely worthy candidate and a great man and teammate.
Schilling paid tribute to the great player Rolen was, describing him as a Hall of Fame caliber, but commended him the most for being a great man and teammate. Schilling mentioned that he was "SO PROUD" of the moment and Rolen.
•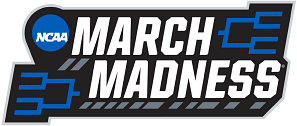 Arguably one of the best third basemen of his time, Rolen was named on 76.3% of ballots cast in his sixth year of eligibility to earn enshrinement. Rolen joins Fred McGriff in the Hall of Fame class of 2023.
"One of the best third basemen of a generation is off to Cooperstown. Scott Rolen is a Hall of Famer!" - MLB, Twitter
Humbled by the selection, Rolen told MLB Network that he'd never even thought about the HOF, let alone making it all the way there.
"You don't think about this," Rolen said on MLB Network. "You think about trying to do the best you can, play for your team and play the game as best you can and there's such a long road. I never thought that the Hall of Fame was going to be the answer."
He added:
"There was actually never a point in my life when I thought I was going to be a Hall of Fame baseball player."
Rolen was a seven-time All-Star and eight-time Gold Glover. Rolen made his debut with the Phillies in 1996 and went on to play for the Cardinals, Blue Jays, and Reds, and has won the World Series championship with the 2006 St. Louis Cardinals.
Curt Schilling was voted the World Series MVP in 2001
Schilling made his debut in 1998 with the Baltimore Orioles and went on to play for the Astros, Phillies, Diamondbacks, and Red Sox. He won one World Series championship in Arizona and two in Boston.
He is a member of the 3,000 strikeout club and has the highest strikeout-to-walk ratio of any of its inactive members.
He was a six-time MLB All-Star and was voted the World Series MVP in 2001, the NLCS MVP in 1993, and the recipient of the Roberto Clemente Award in 2001.
"Born #OTD Curt Schilling. An extremely gifted under pressure pitcher, Schill led the league in W's 2x, K's 2x, and was NLCS MVP in 1993, and World Series MVP in 2004. 3 WS rings. He is on the cusp of Hall of Fame voting (71.1% in 2021). #Phillies #DBacks #RedSox #orioles #Astros" - Custom Baseball TD, Twitter
Schilling may be retired, but his name will forever be etched in the Boston Red Sox Hall of Fame.