The new baseball campaign is nearly a week into the regular season, and while it has been a success, fans have had to find alternatives to YouTubeTV in order to watch the MLB Network. After the two parties failed to agree to a new deal before its expiration on Jan. 31, the massive streaming service is currently no longer offering the popular baseball channel.
While an agreement could possibly be reached at a later date, as of today, YouTubeTV will not carry the popular baseball channel this upcoming season. In addition, subscribers will also no longer be able to access previous library recordings on the channel.
•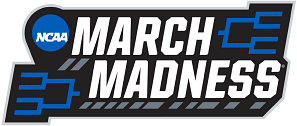 "Hello YouTubeTV… I am once again asking you to please get MLB Network back. Opening Day is tomorrow. Many people have your service specifically for @MLBNetwork. Make it happen." - Ben Verlander
In regards to the ongoing negotiations, the baseball channel released a statement expressing their interest in reaching an agreement with YouTube TV. They also acknowledged its importance to the sport:
"With the great demand and value for live baseball content, Major League Baseball's commitment to MLB Network now and in the future is stronger than ever before, and we remain open and committed to reaching an agreement with YouTube TV as soon as possible."
What is the MLB Network?
The baseball network is one of the premier destinations for fans, not only for in-game action but for all of the extra coverage around everything taking place in the baseball universe. In addition to airing more than 250 live regular-season and spring training games, the network plans to have everything related to baseball covered.
Among the notable events they will cover include the MLB First-Year Player Draft, the MLB Draft Combine, the National Baseball Hall of Fame induction ceremony, MLB London Series, All-Star Game and World Series, and at least seven different daily studio shows, including the Emmy-winning "MLB Tonight."
Which streaming providers offer the MLB Network?
YouTubeTV's loss appears to be Fubo's gain. After the service was dropped by YouTubeTV over a contract dispute, Fubo swooped in to offer their customers baseball's biggest broadcast.
"One good thing about Fubo is that I can use my log-in for NESN360 and not have to pay for the app. And I can watch MLB Network on Fubo. Plus NHL Network and Tennis Channel are on Fubo too." - @fangsbites