Houston Astros starting pitcher Luis Garcia departed after just eight pitches due to right elbow discomfort, casting a massive pall over the team's 7-3 victory against the San Francisco Giants on Monday night.
The departure came with very little warning, as there had been no previous word regarding Garcia's arm feeling wonky. He was on a streak of 13 consecutive scoreless innings over his past two starts heading into Monday's game versus the Giants.
The news of Luis Garcia's sudden injury, and the nature of its description, set off a red alert among Houston Astros fans. A good deal of pitchers that have experienced elbow discomfort have found themselves undergoing Tommy John surgery soon enough.
•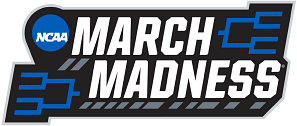 While it's not an automatic progression from discomfort to having a ligament replacement procedure, it's not stopping many fans from jumping to the conclusion.
It didn't help that the Houston Astros' starting staff was already facing the prospect of being short-handed as Jose Urquidy was placed on the injured list just hours before with right elbow discomfort. Urquidy was removed after 5-1/3 innings in Houston's Sunday night win against the Philadelphia Phillies.
In fact, it was the pitcher that the Astros called up to take Urquidy's spot on the roster, reliever Brandon Bielak, that came on for Luis Garcia on Monday night. Bielak pitched four innings, allowing two earned runs on two hits and three walks while striking out six.
Several Astros fans are blaming MLB for the sudden injury epidemic hitting Houston's pitching staff. Whether it's the pitch clock making hurlers throw too fast, or making Garcia change his throwing motion, Space City supporters are looking for someone to blame.
With Urquidy already on the IL and Garcia appearing to be quite possibly on his way there, Astros fans are already thinking ahead to what the team might do to shore up its suddenly very depleted starting staff.
But surely Madison Bumgarner and his 10.26 ERA couldn't be the answer, could he?
Houston Astros could be in a real pinch if they lose Luis Garcia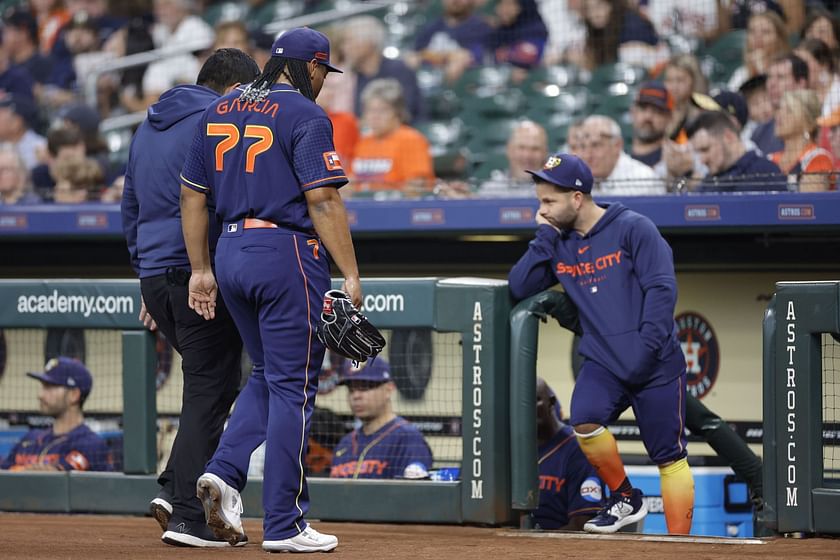 The Astros are down to just three proven starters if Garcia is lost to injury for an extended period. Without Urquidy and Garcia, it's down to Framber Valdez, Cristian Javier and Hunter Brown to keep the team afloat as the organization seeks at least one, if not two, starters to round out the rotation.