The Houston Astros are writing history once again, becoming only the second organization to ever have a Black general manager and Black manager running the franchise.
"Watch along as the Astros and Dana Brown officially announce his contract as the Houston Astros new General Manager," the Houston Astros tweeted.
•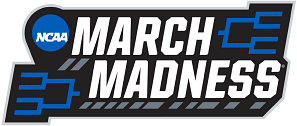 The Astros hired former Braves and longtime scouting expert Dana Brown on Thursday as their new GM to replace James Click.
Brown now has the distinction of being the only Black general manager currently in the major leagues.
When Houston Astros owner Jim Crane was quizzed about the organization's latest Black hire, he sent out a strong message dismissing the idea of color as a medium to hire. Quality and character were easily the more important factors for Crane.
"With the @astros hiring Dana Brown as GM, it's only the 2nd time in MLB history a team has a Black GM & a Black manager. Owner Jim Crane: "I don't see color. I see the person and where he came from.He's qualified. He's gonna do a good job..It's wonderful. It sends a good message," Houston sportscaster Mark Berman tweeted.
"I don't see color, I see the person and where he came from," Crane said. "He got 12 kids. If he can survive that, you can do anything. I think he's qualified, he's going to do a good job, and I think it's great that he's getting a chance. I think it is really wonderful for baseball and all the sports."
Crane hopes this paves the way for many more African American kids to make it big in the league.
"I think it's great for the community," Crane said. "I mean, it gives kids some hope and to work hard, and do a good job, and to get your job. I think it sends a good message. We try sending a good message out of this ballpark."
While Crane is positive Dana Brown will do a good job, only time will tell what the outcome will be.
Jim Crane thanks former GM James Click for his invaluable contribution
The Astros parted ways with former general manager James Click in November. Houston was successful under Click, going 230-154 and winning the World Series in 2022.
Crane thanked the architect of the last World Series for his contributions over the past three years.
Click replaced manager Jeff Lunhow in 2020 after the 2017 sign-stealing scandal and helped restore the Astros' reputation. It will now be interesting to see how well Dana Brown carries this work forward.
Edited by Joseph Schiefelbein