The Houston Astros officially filled their vacant general manager opening Friday by hiring Dana Brown. Brown, a well-regarded longtime scouting executive, spent the last four years as the Atlanta Braves' vice president of scouting. He oversaw the team's drafts that helped create one of the best young teams in all of baseball.
Astros owner Jim Crane said in a statement posted on the team's social media pages:
"We are excited to have Dana join our organization."
•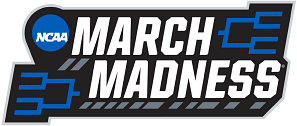 He added:
"He brings championship caliber experience to our team and is the right fit for us to continue to deliver a winning franchise on and off the field."
Brown succeeds James Click, who has been Houston's GM since 2020. He vacated his role by mutual agreement after the Astros won the World Series this past season.
Astros Nation seems to agree with Crane that Brown was the right man for the job.
It was reported that the Houston GM search was down to Brown and former Astros catcher Brad Ausmus. Nonetheless, fans were nearly unanimous in their appreciation of the team's choice.
Not only do Houston Astros fans like the move, but fans of other teams also seem to think it's a good hire for the defending World Series champions. How do those fans feel about the Astros making another good move? Well, mixed emotions to say the least.
Of course, there's always the eccentric fringe of baseball fandom. Some folks just want to snoop.
---
Houston Astros poised for continued dominance?
The Houston Astros have either been excellent or a laughingstock for much of the past 30 years. There has been very little middle-of-the-road for a team that had three consecutive 100-loss seasons to begin last decade. However, they have made the playoffs in seven of the past eight years.
Houston has won the American League pennant in four of the past six seasons and won the World Series in both 2017 and 2022. The Astros logged just six playoff appearances in their first 40 years of existence.
Brown brings a wealth of major-league experience to the GM post in Houston. Prior to his role with the Braves, he spent nine seasons as a special assistant to the general manager with the Toronto Blue Jays from 2010 to 2018.
He also served nine years as director of scouting for the Washington Nationals and Montreal Expos. He further was a part of the Pittsburgh Pirates' scouting department for eight years.
Edited by Nicolaas Ackermann