Following the LA Dodgers' exit from the NLDS, Dymin Lynn, wife of pitcher Lance Lynn, has recently expressed her unwavering support for the team. Lance Lynn departed from the Dodgers this offseason as a free agent and will return to his former team, the St. Louis Cardinals.
In a heartfelt revelation after the Dodgers' heartbreaking loss in the NLDS against the Diamondbacks, Dymin Lynn shared her love for the franchise on Instagram. She wrote:
"Even though this season didn't end like we all wanted, we both feel so proud and blessed to even be apart of such an amazing organization ... We don't know where we'll be next year, but I can confidently say that I will always be a Dodger fan"
•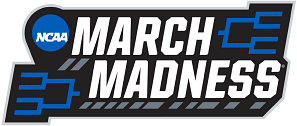 In his limited but impactful 11-game stint with the Dodgers, Lance Lynn seamlessly integrated into the team's pitching rotation. Joining mid-season, Lynn's ability to consistently deliver strong performances earned him praise from fans, who quickly embraced him as a valuable asset.
Beyond the stats, Lynn's dedication to perfection and relationship with the Dodgers' ardent fans made him a notable figure throughout his brief stint. Lynn's enjoyment of his time with the franchise is evident through positive comments made by his wife.
The Cardinals have secured a one-year deal with the veteran right-hander, complete with a club option and a guaranteed $10 million.
Lance Lynn's addition will provide a crucial boost to the St. Louis Cardinals bullpen
As the Cardinals strategically strengthen their starting rotation in a competitive offseason, Lance Lynn's return carries both statistical weight and emotional resonance. Lynn's illustrious career has seen him don the uniforms of five different MLB teams since his debut with the St. Louis Cardinals.
In addition to the Dodgers and the Cardinals, Lynn has lent his arm to the Minnesota Twins, New York Yankees, Texas Rangers, and Chicago White Sox.
Over his remarkable 12-year career, Lynn has compiled an impressive 136-95 record with a 3.74 ERA. His reliability as an innings eater, amassing 1,889 innings with 1,906 strikeouts, is a testament to his value. He will be bringing much-needed consistency to the Cardinals' starting rotation.