As the 2023 season chugs along, the question of Shohei Ohtani's short-term future remains one of the biggest talking points. Ohtani's one-year, $30 million contract with the Los Angeles Angels is set to expire at the end of the season.
The 28-year-old superstar's two-way abilities render him one of the most dynamic players in the MLB. The former MVP and Rookie of the Year is as dangerous in the box as he is mesmerizing on the mound.
•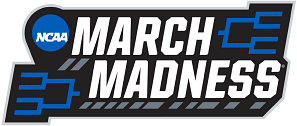 "Is there anything Shohei Ohtani can't do?" - Baseball History Nut
Despite his clear superiority, he has been unable to reach a long-term deal with the Angels. The contract difficulties alongside the Angels' perennial failures has made Ohtani's departure after the season inevitable.
While nearly everyone knows that Ohtani will be shopping around for contract offers come the offseason, nobody knows his ultimate destination. The only relative surety is that the Los Angeles Angels will probably lose Ohtani this offseason.
In a recent piece for ESPN, writer Buster Olney interviewed a cadre of MLB executives. Olney wanted to get some insider insight as to where Shohei Ohtani might find his eventual new home.
One executive listed the Los Angeles Dodgers are the frontrunners to land Ohtani. The unnamed source stated that the Dodgers may be the most sensible option for Ohtani the circumstances:
"It makes too much sense for them. It's a market that responds to stars, and he's the biggest star in the game."
As of the 2023 season, the LA Dodgers have the fifth highest payroll in baseball. Their free-spending ways have been on full display with recent signings like Freddie Freeman, JD Martinez and Noah Syndergaard.
The anonymous insider also made reference to pitching icon Clayton Kershaw. Kershaw, 34, is being strung along on a succession of one-year contracts, and many believe that retirement may not be too far away for the three-time Cy Young Award winner.
Shohei Ohtani sweepstakes will come at a very high cost for teams
While the list of teams who would love to acquire Shohei Ohtani is long, the teams who can actually afford to sign him is much shorter. With an expected total contract value somewhere in the range of $500 million, any potential suitor will need to have very deep pockets. While the Dodgers provide a very viable option, as well as geographic proximity to his current home, the decision will ultimately be up to Shohei Ohtani.