Julio Rodriguez took the league by storm when he made his MLB debut for the Seattle Mariners last season.
The 21-year old center fielder signed as an international free agent out of the Dominican Republic, and proceeded to light up the show. He hit .284/.354/.509 with 28 home runs and 75 RBIs, easily winning him the NL Rookie of the Year Award, and helping his team reach the postseason for the first time since 2001.
However, Rodriguez appears to be having somewhat of a sophomore slump. Now at the ripe age of 22, Rodriguez has only managed to hit .219 in 36 games with the Mariners this season. This had led some to speculate that the Mariners, who wasted no time after his excellent rookie campaign to a 7-year deal, may be looking at offloading him. Today, we are taking a look at where Julio Rodriguez might go if he were to be traded.
•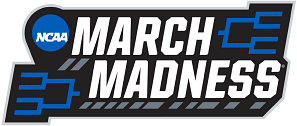 "Too many people talking about Julio Rodriguez. He's in a slump. He will be fine. He's changed the Mariners entire franchise and vibe in 1 year last year. He's going to be just fine. He was elite last year, he's not all the sudden going to not hit for good. R-E-L-A-X." - Sami ON Tap
Julio Rodriguez trade destinations
3. St Louis Cardinals
After the Cardinals traded their star center fielder, Harrison Bader to the New York Yankees last season, things have gone downhill for the club. Now with a record of 14-25, the Cards sit squarely at the bottom of their division. Bader's replacement in center field, Dylan Carlson, just is not making the cut. If the St. Lousi Cardinals want to deal one of their top names like Lars Nootbar or even former MVP Paul Goldschmidt, then the acquisition of Julio Rodriguez might be a good way to kickstart some energy in their outfield, and in their lineup.
"Julio Rodriguez - Seattle Mariners (7)" - MLB HR Videos
2. Toronto Blue Jays
Julio Rodriguez and his team's come-from-behind win in a must-win game of the 2022 AL Wild Card series agains the Toronto Blue Jays is likely one of the young stud's fondest to date. However, recent circumstances have made his prescence on the MLB's only Canadian team look desirable. The Jays center fielder, George Springer is hitting .218/.284/.310 this season, and looks increasingly injury prone. The Jays and Mariners have a long trade history, and if Toronto wants to shell out of their prime starters, the Mariners may be willing to give them a look at Rodriguez.
1. Boston Red Sox
The Boston Red Sox were absolutely gutted after their 2022 last-place finish. Star shortstop and former AL home run leader JD Martinez both departed in free agency, as did decisive pitchers like Nathan Eovaldi. While it is widely expected for the Sox to miss the postseason for at least the next few years, a star like Rodriguez represents a great foundation for the team to rebuild around.