Lars Nootbaar is poised to join Team Japan for the upcoming World Baseball Classic. He is of Japanese descent, but he hardly speaks the language. One teammate of his doesn't expect the language barrier to play much of a role, though.
Nootbaar grew up around the team, so many players and coaches remember him. Yuta Shiozawa spoke about the St. Louis Cardinals star, according to The Japan Times:
"He's a sparkplug who will overcome the language barrier."
•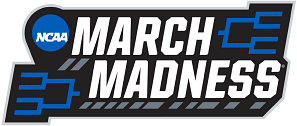 Despite not knowing much of the language, the outfielder is trying his best to learn words and things in the little time he has:
"I am going to try a little bit. Obviously it's going to be tough to learn a language in a month. I'm going to try my best. My mom is singing the Japanese national anthem in the house. I'm repeating it. We're just doing little stuff like that."
Others echoed the idea that Nootbaar would be an excellent addition to the team. Manager Hideki Kuriyama said:
"Everyone is going to like him, 100%."
Team Japan will kick off their World Baseball Classic run, featuring two-way phenom Shohei Ohtani, in early March. It will conclude before the MLB regular season is poised to kick off.
---
Is Lars Nootbaar's Team Japan the favorite for 2023 WBC?
Despite boasting a deep roster, Lars Nootbaar's team is not considered the favorite for the upcoming World Baseball Classic. They're not even the runner-up, either.
According to Fox Sports, here's what the odds looked like:
United States: +260
Dominican Republic: +275
Japan: +450
Puerto Rico: +800
Venezuela: +1500
Cuba: +1500
Korea: +1500
There are several talented teams, perhaps none more so than Team USA who have stars like Nestor Cortes Jr., Mookie Betts, Mike Trout, Pete Alonso, Kyle Schwarber, and more.
The Dominican Republic feature a deep roster as well. They have stars like Sandy Alcantara, Framber Valdez, Cristian Javier, Vladimir Guerrero Jr., Rafael Devers, and more.
Team Japan, led by Ohtani and Nootbaar, will have their work cut out in March when they embark on their WBC run.
Edited by Zachary Roberts