Following an incredible season for the New York Yankees, Nestor Cortes Jr. landed a spot on Team USA's baseball team for the upcoming World Baseball Classic. He'll be one of the United States' premier pitchers and very likely a fan favorite like he is with the Yankees.
Ahead of the WBC, which begins in a couple of months, Cortes shared on social media his new glove, complete with a red, white, and blue color scheme for the tournament.
•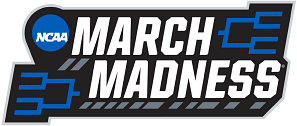 As seen in the short video Cortes shared, the glove has stars, his name and number, and all the colors represented. It will go with his Team USA jersey so well.
One fan couldn't wait to get Cortes' jersey, while other supporters offered their reactions to this incredible glove.
Many fans of baseball hate the Yankees. They have been one of the most hated teams in baseball for a long time, as they've been one of the richest and most successful. Their players often get that same treatment.
However, some of them, such as Aaron Judge, often rise above the Yankee hate. Nestor Cortes Jr. is one of those players. Many fans can't help but like the pitcher, thanks to his less-than-imposing stuff and incredible stats.
It also helps that he has fun on the mound, routinely throwing with different windups and arm angles. When he suits up for Team USA, baseball fans can root for him with a clear conscience.
---
Who is joining Nestor Cortes Jr. on Team USA?
Aside from the Yankees star, Team USA will have a ton of great players on its roster, including:
Mike Trout
Trevor Story
Nestor Cortes Jr.
Nolan Arenado
J.T. Realmuto
Paul Goldschmidt
Bryce Harper
Kyle Schwarber
Pete Alonso
Tim Anderson
Kyle Tucker
Trea Turner
Devin Williams
Nestor Cortes
Nathan Eovaldi
Logan Webb
Clayton Kershaw
Team USA is arguably the favorite, even though there are several deep teams. It will be an excellent tournament, but it's hard to count out the sheer firepower that the United States boasts.
The WBC officially begins on March 8, a few weeks before the MLB regular season begins.
Edited by Zachary Roberts