2023 saw a number of top-name pitchers suffer catastrophic arm injuries, something that Max Scherzer believes is directly tied to the introduction of the pitch clock. Although injuries are commonplace in the MLB given the extreme velocity in which pitchers throw the ball, the future Hall of Famer says that the pitch clock is causing more damage than in a normal season.
In a recent interview on the hit baseball channel Foul Territory, Max Scherzer shared that is not only him who believes that the introduction of the pitch clock has raised the number of severe injuries to pitchers. Scherzer said that renowned surgeons Keith Meister and Neal ElAttrache agree that the new rule has caused a change in the type of injuries sustained by pitchers.
•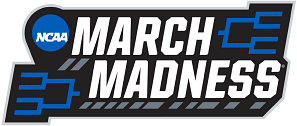 "Max Scherzer says top surgeons Keith Meister and Neal ElAttrache have both said pitchers' arm injuries have been more severe since the pitch clock changes." - @FoulTerritoryTV
"They saw an uptick in severity", Scherzer said of the two surgeons. He explained that while there have always been a large number of injuries to pitchers in the past, both Meister and ElAttrache have seen the number of devastating injuries increase during the 2023 season.
The future Hall of Famer explained how the introduction of the new pitch clock rule has forced pitchers to alter the mechanics of their deliveries. Scherzer stated that the adjustments that pitchers have to make in order to not violate the rule make their arms more fatigued faster than before, which is something he believes the league needs to consider when it comes to the new regulation.
"MLB's competition committee has proposed reducing the pitch clock from 20 seconds to 18 seconds when runners are on base, per @JeffPassan. The rule could be implemented for the 2024 season" - @TalkinBaseball_
Last season, pitchers such as Jacob deGrom of the Texas Rangers, Shane McClanahan of the Tampa Bay Rays, and Felix Bautista of the Baltimore Orioles all had to undergo Tommy John Surgery.
This is not the first time that Max Scherzer has questioned the pitch clock rule
Ever since the MLB announced the implementation of the pitching clock, the Texas Rangers pitcher has been opposed to the notion of speeding up the pace of play. The three-time Cy Young Award winner had an infamous outburst earlier last season while a member of the New York Mets.
During a matchup against the Philadelphia Phillies, Scherzer took longer than the allotted 2 minutes and 15 seconds that pitchers are given to warm up. This resulted in the umpire preventing him from throwing his eighth warm-up pitch, which caused a dispute and now infamous quote from the pitcher.
"Why do we have to be so anal about this, to have the clock up everybody's face, shoved in everybody's face, and try to step out every little single second that's going through the game?" - Max Scherzer