The decision by the Baseball Writers Association of America to leave second baseman Jeff Kent out of the Hall of Fame has created a stir. This was Kent's tenth and final opportunity to reach the 75 percent mark required. He received votes on 46.5 percent of the ballots.
During his 17 years in the league, the right-hander was selected to five All-Star Games and won four Silver Slugger Awards. His crowning achievement has to be his 2000 National League MVP Award. Jeff Kent had an outstanding career but the debate continues whether it was Hall of Fame worthy.
MLB columnist Joe Posnanski was the latest to add his views on the topic:
•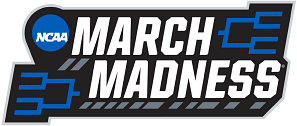 "Looking over his career, he wasn't a very good second baseman. In his day, he wasn't regarded as a very good second baseman."
Posnanski's latest piece does an excellent job of breaking down the reasons Kent should, and should not, have been inducted. His insight paints a case for both sides of the argument.
"A few words on the Jeff Kent backlash" - Joe Posnanski
Kent really established himself as one of MLB's top players during his time with the San Francisco Giants. Between 1997-2002, he played in 924 games. During that stretch, Kent had 180 home runs and 700 RBIs in the regular season and postseason.
"Jeff Kent was a very good player. And very good players sometimes fall short of Hall of Fame heights," added Posnanski.
Prior to joining the Giants, he had played for the New York Mets and Cleveland Indians. After his successful stint with the Giants, he went on to play for the Houston Astros and the Los Angeles Dodgers.
Jeff Kent missed out on the Hall of Fame on his tenth attempt
Kent finished with an impressive .290/.356/.500 lifetime slash line and recorded 377 home runs and 1518 RBIs in his career.
His stats read well but unfortunately were not enough to merit a place in Cooperstown. He was regarded as an average fielder and failed to win a World Series in his career, both factors that may have been held against him.
"Jeff Kent belongs in the @baseballhall. He's the greatest power-hitting second baseman ever, and his defense was at least average. All-Star shortstop Rich Aurilia told me Kent turned the double play as well as anyone he played beside. @SFGiants @Astros" - Jon Morosi
Kent himself was livid about the voting process and even went as far as to call it an "embarrassment" in a recent San Francisco Chronicle article. He still has a chance of being inducted into the Hall of Fame through the Contemporary Baseball Era Players Committee.