Shohei Ohtani was back in the Los Angeles Angels dugout a day after clearing his locker. After a long absence, the Japanese sensation was spotted cheering on his teammates from the sidelines.
On Saturday, it was reported that Ohtani had taken all his personal belongings and his shoes out of the Angels clubhouse. He was also spotted at the airport, expected to be on a flight back to his home country of Japan.
Fans around the globe were quite shocked as they didn't expect the two-way phenom's time with the Halos to end so sourly. The 29-year-old has been battling with injuries in the second half of the season.
•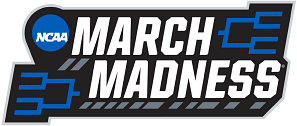 On the mound, in a game against the Cincinnati Reds, Ohtani suffered a UCL tear that restricted anymore play time as a pitcher. He continued to be part of the lineup in his primary DH role but even that got derailed when he was scrapped after batting practice during the game against the Baltimore Orioles two weeks ago.
It has now been confirmed that Ohtani will be absent for the rest of the season with an oblique strain. Further, as per his agent Nez Balelo, he is also expected to undergo 'some kind of procedure' on his pitching elbow.
All this had resulted in a morose atmosphere in the Angels camp. When Ohtani cleared his locker, it created a sense of panic among fans, which seems to have subsided a bit after he appeared in the dugout against the Detroit Tigers. However, visibly confused at the situation, fans took to X (formerly Twitter) to react:
---
Shohei Ohtani likely to take home the 2023 AL MVP
Because of the oblique strain, Shohei Ohtani will end with a .304 average, 95 RBIs, and 44 home runs as a batter, along with a 10-5 record on the mound as a starting pitcher this season. The generation player is likely heading towards his second AL MVP in three years.