MLB fans took the opportunity to troll the New York Mets after they were officially eliminated from the playoffs despite starting the year as the team with the highest payroll.
The New York side fell to a 5-4 defeat at the hands of the Philadelphia Phillies to officially end their postseason hopes this season. Fans across the country took to chance to mock the big spenders as their high expectations hit rock bottom.
The New York Mets had an impressive season in 2022 and were widely expected to build on that heading into 2023. Owner Steve Cohen spent huge amounts ahead of the season to acquire some bug names and assemble a star-studded roster in an attempt to establish themselves as one of the big teams in the MLB.
•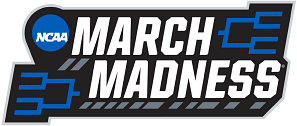 However, all that investment seems to have been wasted as the team is now officially out of the MLB heading into the final week of the season.
The Philadelphia Phillies continued their push towards a playoff spot in the NL as they came up against the Mets for a four-game series in the final stages of the MLB regular season.
They have now won the first two games of the series and have officially ended the Mets' postseason hopes this year. Fans from across the country are now trolling the highest payroll team, at a staggering $340,000,000, as their big-money moves prove to be insufficient to qualify for a playoff spot.
"A tradition like no other," wrote one fan on Twitter. "This literally happened months ago," added another.
Alec Bohm's walk-off single in the ninth ends New York Mets' season
While the New York Mets have now been officially eliminated from the MLB playoffs race, it was nonetheless an exciting game against the Philadelphia Phillies.
The Mets took an early lead on the night thanks to RBIs from Pete Alonso and Brandon Nimmo, but the Phillies fought back into the sixth and seventh innings to make things interesting.
The game finally entered the bottom of the ninth innings with the score tied at 4-4 when Alec Bohm hit a walk-off single off Adam Ottavino to win the game for the Phillies.