All eyes will be on the town of South Williamsport, Pennsylvania as the Little League Baseball World Series gets started this week. From August 16 to August 27, fans will be able to catch some of the most exciting young talent in the world.
In the 76th such tournament, boys between the ages of ten and twelve will have the chance to compete for one of the most significant trophies of their young lives. Last year, Hawaii took home the Gold Medal, defeating Curacao in the final game of the 2022 Little League Baseball World Classic.
•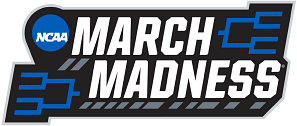 "Hawaii has won the Little League World Series! They outscored their opponents 60-5 in their six games" - Jomboy Media
Due to the expanded format, twenty teams will play in this year's LLBWS. Ten teams will represent the ten different American regions, while ten sides will be drawn from international leagues. An American team will face off against an International team at the 2023 Little League Baseball World Series Finals on August 27.
On August 16 at 3 pm ET, fans will get their first glimpse at the American talent in the tournament. Nevada's Henderson Little League will duel with Smithfield Little League of Rhode Island. The two teams will represent the Mountain and Metro Regions respectively. The Mountain Region was once represented by two-time All-Star Bryce Harper.
""Hey Smithfield!" @IanSteeleABC6 captures the @SmithfieldLL squad greeting downtown Williamsport as their float passes through during Monday's #LLWS 'Grand Slam Parade' welcoming the 20 teams to the Little League Baseball World Series" - NickCoit
Teams from the Czech Republic and Panama will play each other in the opening game of the 2023 Little League Baseball World Series. It is expected to get underway on August 16, with an estimated first pitch at 1 p.m. ET, two hours before Smithfield plays Henderson.
As for all the other games of the Little League Baseball World Series, ESPN will be the official carrier. Fans can tune into the ESPN2 cable station, or use any of the network's apps. Conversely, fans who appreciate streaming can catch the action on FuboTV, which can be yours for $24.99 per month.
The 2023 Little League Baseball World Series will showcase the best of tomorrow
Over the decades, many prolific MLB stars, such as 2017 Los Angeles Dodgers MVP Cody Bellinger, have laced them up in this tournament. However, for many children, this tournament will be the pinnacle of their baseball careers. For that reason, trying hard, and having as much fun as possible, should be considered top priorities.