New York Yankees slugger Aaron Judge sat down with Mookie Betts to discuss his wild offseason. During the discussion, Judge recalled how Hal Steinbrenner convinced him to re-sign with the Bronx Bombers.
Judge and Steinbrenner shared a phone call where the two sides tried to figure out the superstar's future. The 31-year-old outfielder put out some numbers, telling Steinbrenner he did not want to leave, and the rest is history.
•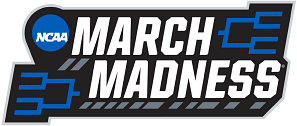 Steinbrenner then mentioned that he would like to make Judge the captain of the team going forward, which shocked him. It took the player's wife nudging him to respond to the comment.
Aaron Judge was relieved to re-sign with the Yankees. He was adamant that he did not want to play for another team. He feels comfortable with the life he has created for himself in New York.
"He was never leaving" one fan tweeted.
"Big respect to Hal" another fan wrote.
New York Yankees fans are giving props to Steinbrenner, who got the deal done. You don't often hear an owner reaching out to a player and asking them what they need to stay with the team.
Not many people mean more to their team like Judge does to the Yankees. Fans are happy he'll be in the pinstripes for the rest of his career.
Aaron Judge has been on a tear this season for the New York Yankees
Aaron Judge was named the American League Player of the Month in May. In 21 games, the slugger had a .342 average with five doubles, 12 home runs, and an OPS of 1.356. He's been a huge reason why the New York Yankees looked so good in May.
Going into the weekend, the Yankees sit in third place in the American League East, just one game behind the Baltimore Orioles. They still have some work to do to catch the Tampa Bay Rays.
Luckily, New York is getting key players back from the IL. Josh Donaldson, Giancarlo Stanton, and pitcher Tommy Kahnle returned from the IL for the weekend series against the Los Angeles Dodgers. These players should provide a boost to the lineup.
Stanton will be the team's DH until the team feels comfortable enough to put him back in the outfield. Donaldson will return to his everyday role at third base, moving DJ LeMahieu to his natural utility role.
The Yankees are starting to click at the right time.