Calling the postseason run that the 2022 Philadelphia Phillies had epic would be an understatement. It was the first time that Phillies fans got a glimpse of postseason baseball since 2011, and everyone was loving it.
The team was led by Bryce Harper, who registered a .400 average alongside 6 home runs and 13 RBIs as the Phillies pursued their first World Series title since 2009.
They steamrolled the Cardinals, Braves and San Diego Padres to ascent to the Fall Classic. However, it was not to be. The Philadelphia Phillies fell to the Houston Astros in the 2022 World Series by a series score of 4-2.
•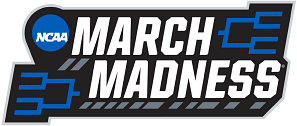 Despite capturing the first game of the series, the Astros' superlative hitting power proved to be just too much for the them.
Ahead of a game against the Cincinnati Reds on April 9, the Phillies were given their NLCS championship rings. When Bryce Harper was named, fans at Citizens Bank Park erupted into an "MVP" chant, despite the fact that Harper is sidelined with injury.
"Bryce Harper is serenaded with "M-V-P" chants as he's introduced during the Phillies' National League Championship ring ceremony" - Talkin Baseball
Despite the heartwarming moment, many fans online are questioning the need for the ceremony in question. They say the Philadelphia Phillies didn't really win anything of note at all last season.
As far as the perrennial "participation medal" tome goes, that is what the Philadelphia Phillies are in receipt of, according to many commentators who posted on Twitter below the original video.
Incidentally, the Philadelphia Phillies had the worst regular season record of any team in the National League to have made the 2022 postseason.
Regardless of whether or not you think that the Phillies deserve a lavish ceremony for finishing in second place, the team has decided to go ahead with the celebrations anyways.
Many fans, however, seem to think that the spectacles that delay games and do not honor any "notable" achievement are little better than a game delay on account of the weather.
Without Bryce Harper, the Philadelphia Phillies may not have any ceremony next season
For any Phillies fans feeling annoyed by the ceremony, they should remember that at least they get to have a ceremony. Bryce Harper brought the excitement of postseason baseball to the city of Philadelphia for the first time in over a decade. Without him this year, that task seems all the more insurmnountable.