Scott Rolen will join Fred McGriff in Cooperstown in July as the newest member of MLB's Hall of Fame. On Tuesday night, Rolen was the only player on the ballot to surpass the 75% threshold to make it into the Hall of Fame with 76.3% of the votes.
Rolen became just the 18th third baseman to be inducted into the Hall of Fame. Besides DH, third base has the fewest players in Cooperstown. Rolen joins players like Wade Boggs, Eddie Mathews, George Brett, Mike Schmidt, and other great third basemen this game has been lucky enough to see.
Former Philadelphia Phillies manager Terry Francona spoke about Rolen's Hall of Fame admission on MLB Network Radio, saying:
•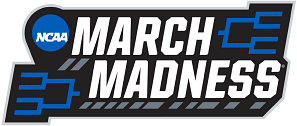 "Scott Rolen played the game the right way."
You can listen to Francona's comments in the video below:
Cleveland Guardians manager Terry Francona managed the Phillies from 1997 to 2000. He had Scott Rolen for all four years that he coached in Philadelphia. If there's someone that knows Rolen, it would be him.
Francona has spoken highly about his former player. He loved managing Rolen. Scott Rolen was a guy that young players could look up to. He did things the way they were supposed to be done.
During his time under Francona, Rolen was a .282 hitter. He was consistent, which led to his first All-Star selection in 2002.
Scott Rolen deserves to be in the Hall of Fame
It was a long battle for Rolen to make it to the Hall of Fame. In his first year on the ballot, he only received 10.2% of the votes. Five years later, he's finally a member. Rolen now has the lowest first-year voting percentage for anybody who has made the Hall of Fame.
He won eight Gold Gloves during his career. Mike Schmidt, one of the greatest third basemen of all time, said Rolen was better than he was. Houston Astros manager Dusty Baker regards Rolen as having one of the truest throws to first base he's ever seen.
Most knew him for his glove, but his bat wasn't bad either. Rolen is ranked seventh in slugging percentage among all MLB players. He's 15th in career home runs, just one shy of tying George Brett. He's also 11th in runs scored and 12th in RBIs.
Scott Rolen makes a great addition to the Hall of Fame. Do you agree? Do you think the voters got this one right?