The Texas Rangers will be without starting pitcher Jake Odorizzi this season after the right-hander underwent shoulder debridement surgery.
Odorizzi, acquired from the Atlanta Braves in November in a trade for pitcher Kolby Allard, was not being counted on for much more than depth this season as the Rangers' top five slots in the rotation are filled.
The 33-year-old hurler may never appear in a Texas Rangers uniform as he is only signed through this season in the final year of a three-year, $29.5 million contract he signed with the Houston Astros before the 2021 campaign.
•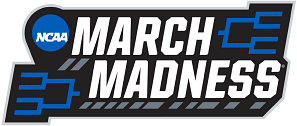 Rangers manager Chris Young told ESPN:
"As we sit today, it's a blow. But we knew we'd go through something like this. ... We were counting on him to provide meaningful innings this season. We're not going to get that, but this is an opportunity for others to step up and take those innings."
Texas fans took the news with a sigh and a shrug.
Most Texas Rangers fans were more annoyed about the money the team is on the hook for after picking up a depth arm that won't provide any depth. Odorizzi was one of four starting pitchers the Rangers acquired last offseason, joining Jacob deGrom, Nathan Eovaldi and Andrew Heaney.
Young acknowledged that while losing Odorizzi is not ideal, the Texas Rangers have far more depth in their pitching ranks than previous years. He told ESPN:
"The beauty of our staff right now is we do have pretty good depth. Our hope is more depth develops in the minor league system this year."
Young empathized with Odorizzi's plight, having gone through similar injury woes, telling ESPN:
"Having gone through shoulder injuries in my career, there's no rhyme or reason to when it hurt or what causes it. I think it's more a chronic injury (with Odorizzi) than an acute injury, and for whatever reason, this offseason is when it took a turn for the worse."
Texas Rangers starting staff still in good shape
Odorizzi did not figure into the Rangers' rotation at this point, so his loss is minimally felt unless the team loses another arm out of its starting five. Currently, deGrom is the staff ace, followed by Eovaldi, Martin Perez, Jon Gray and Heaney. The bullpen, led by co-closers Jose Leclerc and Will Smith, as well as former MLB closer Ian Kennedy also remains solid.
Edited by Joseph Schiefelbein