After attempting to rob Michael Brantley of a home run, Texas Rangers All-Star outfielder Adolis Garcia left the game with injury. Garcia has seen a massive boost to his offense this season, notably in his power swing. He leads the American League in RBI's and has blasted a career high 34 home runs. However, this injury has the chance to derail his incredible season.
Talkin' Baseball shared a clip of the Garcia injury, and the home run that caused it, on Twitter.
•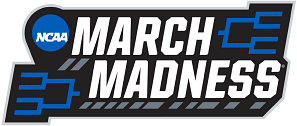 "Adolis Garcia seemed to injure his knee jumping to try to catch Michael Brantley's home run and he was removed from the game" - Talkin' Baseball
The Rangers confirmed that Garcia was pulled from the game with a knee issue and is still being evaluated.
"The Rangers list García as being removed with "right knee discomfort." He will continue to be evaluated" - Evan Grant
He came up just, just short of what would have been a highlight reel worthy play, and he paid the price for it. All Rangers fans would have preffered to just let that one go if it was going to come at the cost of one of their top players. The team wil need others to step up in a big way to win this game against the Texas Rangers.
Can the Texas Rangers make the playoffs without Adolis Garcia?
If this is a knee injury that proves to be serious, the Rangers could be without Garcia the rest of the way. If they are, it seems unlikely they will be able to catch the Seattle Mariners or Houston Astros in the American League West.
Adolis Garcia is having a career year, and seeing it end with injury would be tragic. Hopefully he will be able to bounce back quickly and try to lead his team into the playoffs.
Edited by Nathan Borkowski