Team Mexico will face Team Japan in the second semifinal of the World Baseball Classic (WBC) on March 20. The game will begin at 7 p.m. local time and will be played at LoanDepot Park in Miami, Florida.
Mexico reached the semifinals of the WBC after defeating Puerto Rico 5-4 in the quarterfinals. It was a thrilling game in which the Mexicans managed to narrowly secure a crucial win. In the group stages, Mexico managed to top Pool C due to an emphatic win against Team USA.
Japan are the baseball heavyweights of the East who have reached the semifinals in every edition of the tournament so far, making them the only team to achieve the feat. They are also the only team to have won the WBC twice and will look to extend their dominance in the tournament. However, this will be their first game away from home soil which may have an impact on their performance.
•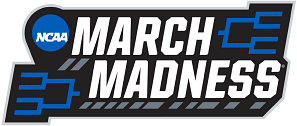 Here's the television schedule for the next few days of the tournament:
March 18, 7 p.m. (EST) United States vs. Venezuela - Quarterfinal
March 19, 7 p.m. (EST) Cuba vs. Quarterfinal 4 winner - Semifinal
March 20, 7 p.m. (EST) Japan vs. Mexico - Semifinal
For viewers in the United States, there are several options for baseball fans to watch the games online. FuboTV is a platform that provides live streaming of all games on multiple channels including FS1 and FS2. Other options to watch the tournament live are Hulu and Prime Video. Other countries also provide several regional options to watch the tournament.
Mexico vs Japan will be an affair full of star names in the semifinals of the WBC
As we head into the finals stages of the WBC, the big teams are set to go head-to-head for a chance at the championship. Team Mexico will look to win their first WBC title while the Japanese hope to take their tally to three championships.
The standout performers for Mexico so far in the tournament have been Luis Urias, Rowdy Tellez and Randy Arozarena. All of them are big names with proven MLB experience. Japan, on the other hand, are led by their iconic superstar Shohei Ohtani and backed up by talents like Munataka Murakami and Lars Nootbaar.
The heavyweight showdown promises to be a high-scoring thriller as both teams will be prepared to fight till the end.