The MLB Immaculate Grid has become a fan favorite in recent weeks. The trivia game allows you to put your ball knowledge to the test with no room for mistakes.
The quiz features a 3-by-3 grid and players are given one guess to fill each square. As the game is refreshed every 24 hours, fans have the chance to achieve an immaculate score every day.
The Sept. 17 edition of the game requires fans to guess which Miami Marlins player has also donned the jersey of the Cleveland Guardians. Interestingly, there have been 67 players who have played for both teams.
•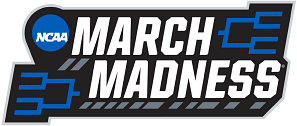 One player who ticks both categories is Jesus Aguilar.
Aguilar made his MLB debut for the Cleveland Guardians on March 14, 2014. He spent three seasons with the team and played in 35 games.
In 2020, Aguilar joined the Miami Marlins and had a three-year sojourn with the franchise. He played 295 games, hitting 45 home runs.
MLB Immaculate Grid answers for September 17: Other Marlins players who have played for Guardians
Mike Aviles
Aviles spent three seasons with the Cleveland Guardians from 2013 to 2015. The infielder played 335 games and hit 19 home runs.
In 2017, Aviles had a one-year stint with the Miami Marlins. He featured in 37 games and hit one home run.
Brett Hayes
Hayes played four seasons with the Marlins from 2009 to 2012. He made 143 appearances and hit eight home runs during his time in Miami.
In 2015, Hayes played one season with the Guardians. He played 14 games and hit three homers for the Cleveland-based team.
Fans can choose any of the above players to fill in the slot on the first row of the second column in today's MLB Immaculate Grid.