Immaculate Grid is an online baseball quiz that enjoys substantial popularity among fans.
The Immaculate Grid follows a fairly simple format. Users must take clues into account to populate the nine squares with names of relevant MLB players. While team names are most commonly given, sometimes statistical values are also used as clues.
On Sept. 18, Immaculate Grid required the names of players who have recorded at least 20 wins on the mound for the Minnesota Twins. Let's take a look at some top names:
•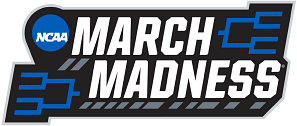 "Immaculate Grid 169. Retweet or reply with your score!" - Immaculate Grid
Minnesota Twins pitchers who have recorded 20-win seasons | MLB Immaculate Grid September 18
The most recent Twins ace to accomplish the feat was Johan Santana, who did so in 2004. That year, the Venezuelan's 2.61 ERA led the entire league, as did his 265 strikeouts. Additionally, his 20-6 record was enough for him to win the first of the two Cy Young Awards he would receive as a member of the Twins. In 2008, Santana joined the New York Mets, with whom he would finish his career in 2012.
"Johan Santana was pretty good in 2004." - Jeff
1997 was the best season of starting pitcher Brad Radke's career. That season saw the right-handed pitcher post an ERA of 3.87 in an AL-best 35 starts. 20 of those 35 starts would be converted into wins, and Radke finished third in AL Cy Young voting, behind eventual winner Roger Clemens of the Toronto Blue Jays.
1991 was a very special season for Minnesota Twins fans. In addition to winning their first and only World Series, defeating the Atlanta Braves, pitcher Scott Erickson was firing. Just 23 years old, Erickson posted a 3.18 ERA to accompany his AL-best 20 wins. Incidentally, his 19 losses in 1993 would also lead the AL in the category that year.
"On this date in 1994, Twins Pitcher Scott Erickson pitched a no-hitter against the Milwaukee Brewers." - Minnesota Twins
Cuban ace Camillo Pascual was the first player in Minnesota Twins history to reach the 20-win milestone. He did so in 1962, which was merely the Twins' second season in existence. He also went the distance, pitching 18 complete games that year, five of them being shutouts, and put up an MLB-best 206 strikeouts.