The year 2022 was meant to be the year that Mike Clevinger, a starter for the San Diego Padres, would rebound. After a successful early career, Clevinger ended up needing to undergo Tommy John surgery, leaving him sidelined for the entirety of 2021.
Now, it looks as though Clevinger's year has gotten a whole lot worse, at least from a PR standpoint. New allegations are being brought forward by his former girlfriend that he was complicit in abusing her and their 10-month-old daughter.
•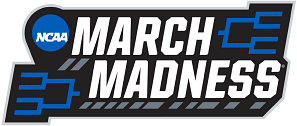 "Olivia Finestead Goes on Long IG Story Rant About How White Sox Pitcher Mike Clevinger Strangled Her, Threw an iPad at Her While She Was Pregnant, Cheated 1000 Times, and Threw Chew Spit at Their Baby; Clevinger is Under MLB Investigation (IG Posts-Pics)" - Robert Littal BSO
The allegations were brought forward by a 24-year-old woman named Olivia Finestead. Finestead contacted the MLB Department of Investigations in the summer, according to Athletic Magazine.
Allegations were made by Finestead that Clevinger had choked her, slapped her and acted abusively toward their 10-month old daughter. Finestead also cited an instance where Clevinger allegedly threw used chewing tobacco on his baby.
Mike Clevinger began his career pitching with the Cleveland Indians in 2016. He had his best season with the Indians in 2018, registering an ERA of 3.02 in 32 starts and striking out 207. He was traded to the San Diego Padres in 2020 and recently signed a one-year deal worth $12 million with the Chicago White Sox.
Although not much is known about Finestead, she is known to be the founder of PMS Less, a brand that offers PMS-relief-based products. She is the mother of the 10-month-old, Mike Clevinger's third child and the only one with Finestead.
Finestead took to social media to display bruises that were apparently inflicted on her by the big league pitcher. She claimed that he threw an iPad against her while she was pregnant, and witholds personal belongings from her and their infant. She went on to call him an "evil" person.
"mike clevinger's ex, olivia finestead, is currently posting on her instagram story (@oliviafinestead)" - being bitter
The MLB has placed the matter under investigation. The Chicago White Sox have released a statement condemning physical abuse in all its forms and stating they will await the results of the league's investigation regarding their new pitcher.
Mike Clevinger allegations loom large in the Trevor Bauer era
The allegations come on the heels of a suspension handed down by the league to Los Angeles Dodgers pitcher Trevor Bauer. The league suspended Bauer for 194 games last April after sexual assault claims were proved to be valid. In January, the Dodgers released Bauer from their roster. If these allegations are true, it could rightfully spell disaster for Mike Clevinger's career.