The Los Angeles Angels' epic waiver-wire firesale has continued, with the Atlanta Braves claiming Andrew Velazquez on Tuesday. The 29-year-old infielder has been optioned to Triple-A Gwinett immediately after being claimed. To make room on the 40-man roster, Atlanta transferred pitcher Yonny Chirinos to the 60-day injured list.
While Andrew Velazquez may not be a household name, he could provide the Atlanta Braves with some veteran infield depth that could prove invaluable in the postseason.
•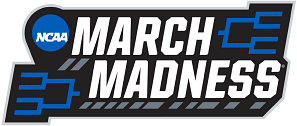 "Today, INF Andrew Velazquez was claimed off waivers by the Atlanta Braves." - @LAAngelsPR
The Atlanta Braves are one of the betting favorites to win the World Series this season, which is why the team made sure to add proven veteran depth for a deep postseason run. While Velazquez may not be an All-Star caliber player, he could allow the team to rest some of their star players down the stretch thanks to his defensive versatility.
So far this season, the Atlanta Braves have seen several of their veterans miss time, including Ozzie Albies, which is why the club will be looking to add veteran depth where they can.
That being said, Velzaquez has not exactly been a force at the dish this season. In 54 games this year with the Los Angeles Angels, the infielder from the Bronx, New York has produced a lowly .173 batting average with a pair of home runs and three RBIs.
However, when he is able to get on base, Velazquez has been in trouble, recording 13 stolen bases in his limited action with the Los Angeles Angels. That being said, there is a realistic chance that the six-year pro never suits up for the Atlanta Braves given their star-studded roster.
"#Braves claimed INF Andrew Velazquez off waivers from the Angels and optioned him to Triple-A Gwinnett. Yonny Chirinos was transferred to the 60-day injured list, ending his season." - @grantmcauley
A closer look at Andrew Velazquez' journeyman MLB career so far
While Velazquez has never been much of a contributor offensively, his defensive skills and versatility have given him plenty of opportunities with clubs across the MLB.
Velazquez was originally selected by the Arizona Diamondbacks in the 7th round of the 2012 MLB Draft from Fordham Preparatory School, however, he never appeared in any major league action for the team. He instead made his MLB debut as a member of the Tampa Bay Rays in 2018.
Prior to recently joining the Atlanta Braves organization, Velazquez spent time with the Cleveland Guardians, Baltimore Orioles, New York Yankees, and Los Angeles Angels. Through his six-year career, the infielder has a career .189 batting average with 12 home runs, 40 RBIs and 40 stolen bases.