New York Yankees manager Aaron Boone is impressed with the AL Central-leading Minnesota Twins. Minnesota has a commanding seven-game lead over the second-place Cleveland Guardians. As the postseason nears, the Twins will look to carry their momentum into the postseason.
"I also came away really impressed with the Twins. ... I think they go into the playoffs with a real chance. ... I think they're more dangerous than people might give them credit for," - Aaron Boone said, via Sunday Notes Fangraph.
•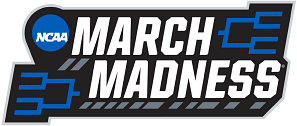 In their opening series, the Minnesota Twins likely will face the Toronto Blue Jays, Toronto Rangers or Seattle Mariners, and with Sonny Grey and Pablo Lopez manning the mound in front of a boisterous Target Field crowd, Minnesota likes its chances.
Minnesota Twins are title contenders this postseason
The Twins' top of the rotation is the best cause for enthusiasm.
For the first time in his career, Pablo Lopez's strength has increased throughout the course of the season. He has a 2.66 ERA in the second half and, in his most recent start against the Mets, he struck out 14 batters in eight innings of two-hit ball.
With a 2.96 ERA overall, Sonny Gray has performed even better, in large part because of his capacity to keep the ball out of the stands.
In addition to the powerful Carlos Correa, the Twins also have another former first-round choice who is excelling. Royce Lewis, who returned to the roster on Aug. 15, has been scorching hot. He hit.286/.358/.582 with eight home runs, 29 RBIs and four steals in his first 25 games back through Tuesday. He provided the Twins with a much-needed boost of vitality.
The Twins have a history of success. And now the onus is on the players and the staff to propel their franchise to the 2023 World Series Title.
Edited by Joseph Schiefelbein