Nippon Professional Baseball has officially announced the posting window for the Orix Buffaloes' 25-year-old pitcher, Yoshinobu Yamamoto. The negotiating period, which extends until 5 p.m. ET on Jan. 4, 2024, gives MLB teams 45 days to vie for his services.
Yamamoto's stellar performance in the 2023 season has undoubtedly captured the attention of MLB scouts and executives. With a remarkable 16-6 record and a standout 1.21 ERA, he struck out 169 batters in 2023.
He also set a record by striking out 14 in a complete game during the Japan Series. Unfortunately, his team, the Orix Buffaloes, fell short against the Hanshin Tigers in Game 7.
•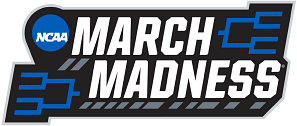 Yoshinobu Yamamoto's impending free agency has ignited a wave of excitement among baseball fans. The prospect of Yamamoto joining the MLB has fans buzzing, eager to witness his prowess on a global stage. From the Yankees to the Giants, fan fervor is palpable across all communities in the league.
The right-hander also etched his name in Japanese baseball history by pitching his second career no-hitter against the Lotte Marines on Sept. 9. This achievement, coupled with a fastball averaging 95 mph, makes him an incredibly desirable prospect.
Multiple MLB teams are set to pursue Japanese ace Yoshinobu Yamamoto
Yoshinobu Yamamoto, despite his young age, boasts an impressive track record in the NPB. Mets owner Steve Cohen appears poised to make a record-breaking splash this offseason, positioning the team as potential high bidder for Yoshinobu Yamamoto's services.
The presence of fellow countryman Kodai Senga in the Mets' ranks could be a compelling factor for Yamamoto to consider.
Simultaneously, cross-town rivals, the New York Yankees, emerge as strong contenders as well. Other teams include the Boston Red Sox, where Yamamoto's friendship with outfielder Masataka Yoshida could also be a persuasive element.
As the negotiation period unfolds, the competition for Yamamoto's services intensifies, making it clear that this free agency pursuit is far from a finished race.
With multiple MLB teams vying for his talent, the baseball community eagerly awaits the outcome of this high-stakes bidding war.