Wilmer Mizell was born in Vinegar Bend, Alabama, on August 13, 1930. In 1949, he was signed by the St. Louis Cardinals as a hard-throwing left-handed strikeout pitcher. Mizell went 45-24 in two seasons in the minor leagues before making the major leagues in 1952.
The term Vinegar Bend was given to him by the press after his hometown, and it stuck with the legend. After his retirement from baseball, he was elected Davidson County Commissioner in North Carolina, then to Congress in 1968, serving as a Republican Representative from North Carolina from 1969 to 1975.
Former US President Gerald R. Ford named him as Assistant Secretary of Commerce for Economic Development in 1975 (1975-May 1976). Mizell was appointed Assistant Secretary of Agriculture during the Ronald Reagan administration in 1981.
•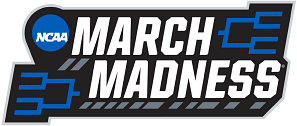 Mizell later served as Deputy Assistant Secretary for Intergovernmental Affairs in the Department of Veterans Affairs under President George H.W. Bush the first. Mizell also served as the President's Council on Physical Fitness and Sports executive director.
Wilmer Mizell's MLB career
In his debut season, Wilmer Mizell finished 10-8 with a 3.65 ERA, 146 strikeouts, and 103 walks, leading the league. In his first two seasons, he walked over 100 hitters while winning double digits, including 13 in 1953.
Until 1960, Mizell pitched with the Cardinals, winning 13 or more games three times. He was sold to the Pittsburgh Pirates at the end of May 1960.
On May 12th, Mizell made his debut with the New York Mets, pitching to one batter in the ninth inning of the second game of a great doubleheader at the Polo Grounds.
In his following game, he made his first Mets start, surrendering four runs over six innings and taking the loss in a 6-5 victory over the Chicago Cubs. On May 21st, he came in relief in the eighth inning, walked four batters, and allowed five hits, collecting his first loss as a Met.
Mizell pitched in 17 games for the Mets in 1962, making two starts, finishing 0-2 with a 7.34 ERA, allowing 10 HRs, 25 walks, and 48 hits in 38 innings.
Wilmer Mizell was 90-88 with a 3.85 ERA in 268 games throughout a nine-season career. He tossed 61 complete games, 15 shutouts, and struck out 918 batters in 1528 innings thrown.