Kodai Senga is one of the biggest names set to come to the MLB this season from Japan's NPB. The three-time Japanese league All-Star is set to be a part of what is being called the best rotation in baseball.
Senga signed a five-year contract worth some $75 million in December with the New York Mets. The deal came in the same month the Mets signed 2022 Cy Young winner Justin Verlander.
Speaking to "Pitching Ninja" Dan Friedman, Senga was asked about his time at Gamagori High School when he played third base. Friedman referenced his past as a hitting player and asked Senga if he'd be ready to take the box during an MLB game.
•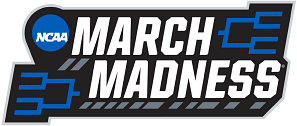 Friedman then asked if Senga would be able to follow in the footsteps of his countryman Shohei Ohtani, who is known as a two-way player. The Los Angeles Angels star won both the Rookie of the Year Award and the MVP Award in his first three seasons, and became the first player to strike out 100 batters and hit 100 RBIs.
"Kodai Senga: The Next Shohei Ohtani?!" - Rob Friedman
Replying through a translator, Senga stated:
"I've already talked to the hitting coach and I told him, 'If you need me, I'm here.'"
There has been no comment from New York Mets hitting coach Jeremy Barnes regarding whether or not he intends to play Senga in a hitting position this season.
Verlander's two-year deal tied a record set by the Mets earlier in 2022. Alongside his teammate Max Scherzer, Verlander will become the highest-paid player in MLB history. He is expected to make around $43 million in each of the next two seasons.
Kodai Senga has spent the past 10 seasons playing for the Fukuoka SoftBank Hawks. As of his departure from the NPB, Senga had an ERA of 2.59 and 1,252 career strikeouts.
"Mets starter Kodai Senga has faced Red Sox outfielder Masataka Yoshida 15 times last year. Yoshida went 2 for 12 with 3 walks and a strikeout. Here's Senga using his ridiculous splitter to get the strikeout." - Aram Leighton
The stage is set for Kodai Senga's MLB debut
Although he will be pitching in the shadow of big names like Justin Verlander, the 2023 season represents a tremendous opportunity for Senga. Several Japanese players have tried over the years and failed to adjust to the MLB's style of play. If Senga is able to perform like he did in the NPB, then he will become one of the best pitchers in the MLB as well.