Randy Arozarena is a professional baseball player who is currently playing for the Tampa Bay Rays in Major League Baseball (MLB). He was born on February 28, 1995, in La Habana, Cuba. Arozarena grew up in a baseball family and was introduced to the sport at a young age.
In 2015, Arozarena made his debut for the Vegueros de Pinar del Rio, a team in the Cuban National Series. He quickly established himself as a key player for the team, and in 2015 helped lead them to a championship title. After leaving Cuba in 2016, Arozarena moved to Mexico, where he continued to play baseball in the Mexican League. He spent two years playing in the Mexican League, where he continued to develop his skills and caught the attention of scouts from the United States.
In 2016, Arozarena signed with the St. Louis Cardinals for $1.25 million and made his debut in the minor leagues in 2017 for the Palm Beach Cardinals. He played in the minor leagues for the Cardinals for a few years before making his MLB debut in 2019. Arozarena played in 19 games for the Cardinals during the 2019 season, but he did not have much of an impact.
•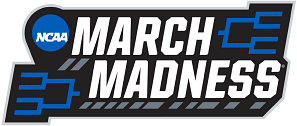 In 2020, Arozarena was traded to the Tampa Bay Rays. He had a breakout season with the Rays, helping them reach the World Series. Arozarena was named the Most Valuable Player (MVP) of the American League Championship Series and set a record for most home runs by a rookie in a single postseason.
Randy Arozarena became a Mexican citizen in 2022 and soon announced his eagerness to play for the Mexican team in the World Baseball Classic.
Randy Arozarena is on a roll with Team Mexico in the WBC
Tampa Bay Rays star Randy Arozarena has shown his hard-hitting qualities as Team Mexico announced themselves in the World Baseball Classic. After an unfortunate loss to Colombia on the opening day, Mexico went on to stun Team USA and get their qualification hopes back on track.
Arozarena has been a leader for the Mexican team on and off the field, using his MLB experience to help the team get better. They will face Great Britain in their next Pool C game, which they will have to win in order to make their progress a possibility. Great Britain have nothing left to lose and are in high spirits after their first win in the WBC. It promises to be an exciting game where anything is possible.