Ronnie Coleman is one of the greatest bodybuilders ever. He has won numerous accolades in his career. Despite his rigorous workouts, injuries, and surgeries, which have limited the former bodybuilder in recent times, he continues to work out without pushing his body too hard.
Larry Wheels is a famous wrestler, powerlifter, and bodybuilder. He has a huge following on Instagram with almost 3.8 million followers. On October 27, 2022, Larry posted a video on Instagram that included Ronnie Coleman. In the video, we can see Wheels kneeling down on one knee in front of the GOAT bodybuilder.
The video was captioned:
"I was knighted by @ronniecoleman8 @teampersonalrecord"
In the video, Coleman said,
"I eight-time Mr. Olympia, Ronnie Coleman, now announce the real strongest bodybuilder in the world. Yeah Buddy. You are Knighted."
Reacting to Ronnie knighting Larry as the strongest bodybuilder in the world, a follower of Larry wrote:
"Bro just completed the main quest"
Since then, the comment made by the Instagram user has garnered 734 likes.
Overall, the video featuring Coleman and Wheels has received around 664,357 likes.
---
What fans had to say about Larry Wheels being knighted by Ronnie Coleman
Coleman's knighting of Larry Wheels has received around 3,360 comments on Instagram. Here are some of the reactions: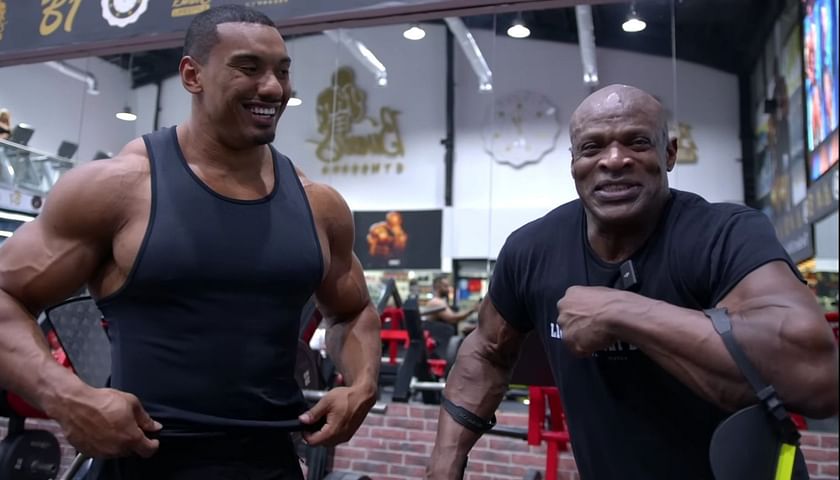 The GOAT bodybuilder Ronnie himself posted a comment under the video saying:
"Yeah Buddy, had an off the chain time today. Look forward to training again real soon 💪🏿"
The eight-time Mr. Olympia title winner's comments alone have received 8,103 likes.
Replying to Coleman's comments, Wheels wrote:
"@ronniecoleman8 greatest hype I had in a long time!"
Tristyn Lee, a 20-year-old bodybuilder, wrote:
"Legends 🙌👏"
Devon Larratt, a Canadian YouTuber and professional arm wrestler wrote:
"This is fkn awesome"
Edgard John-Augustin, the 2015 European IFBB Wheelchair Bodybuilding Champion, said,
"Blessing by the king @ronniecoleman8"
One of Larry's followers wrote:
"The king has spoken, yeeeaaahh buddy 💪🏻"
Replying to his followers' comments, Larry Wheels said:
"kneeling before greatness"
Bodybuilder Jason Poston wrote:
"Sir Larry ... 'yeah buddy'"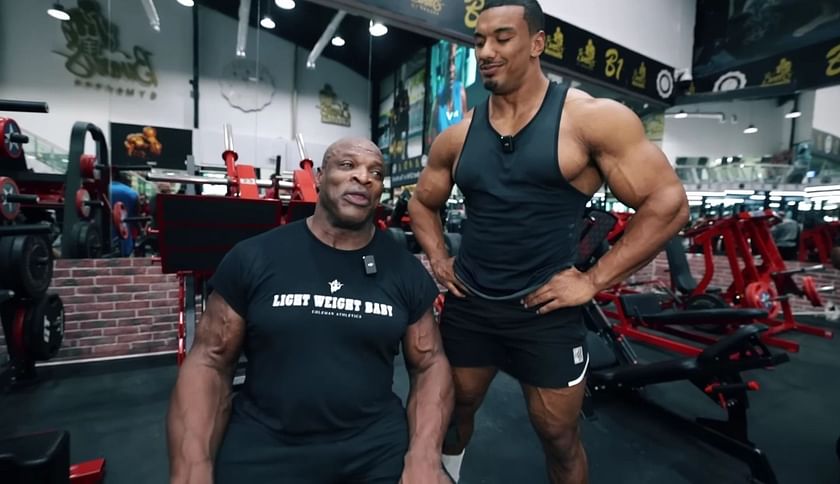 Some more reactions from fans and followers have been attached below:
"Legendary"
"That would be sick to see Ronnie in his prime lifting with Larry"
"Kills me seeing Ronnie like this. A true legend"
"Biggest honor ever"
"This....Iconic"
"How can he fucking lose after this"
"Rise now Sir Lawrence!" said The King"
"Legend of the past and legend of the present"
"This is the best one I have seen 2 legends who believe in light weight baby @ronniecoleman8 @larrywheels"
Another fan wrote a dialog from the famous series Game of Thrones with Larry's name inserted. The fan wrote:
"In the name of the Warrior, I charge you to be brave. In the name of the Father, I charge you to be just. In the name of the mother, I charge to you to defend the innocent. Arise, Larry of Wheels(William), a Knight of the Seven Kingdoms."
Fans were thrilled to see Larry Wheels and Ronnie Coleman together. In a video posted on the GOAT Bodybuilder's YouTube Channel on November 7, 2022, Coleman also did some leg workouts with Larry Wheels during a training session in Dubai, UAE.