With the college football season now over, let's look at a dream matchup of sorts. We're referring to the 2022 Georgia Bulldogs vs. 2019 LSU Tigers. This year's national champions, Georgia, absolutely obliterated their competition en route to another title. The 2019 LSU Tigers had a similar run. It's only natural to compare these two juggernauts. While football is incredibly difficult to predict, going off of their accomplishments and statistics, we'll do our best.
2022 Georgia Bulldogs vs. 2019 LSU Tigers: Battle of the Quarterbacks
LSU's 2019 version was led by current NFL Pro Bowl quarterback Joe Burrow. That year, Burrow threw for an astonishing 60 touchdowns through the air while recording a 76.3 completion percentage. Burrow's overall numbers were downright remarkable that season; don't forget about his 5,671 passing yards. It's no wonder he was crowned the No. 1 overall pick of the draft long before he heard his name called out.
•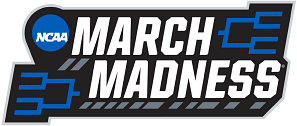 Meanwhile, Georgia was led on offense by quarterback Stetson Bennett. If we're talking about one-on-one comparisons, this isn't even close. Make no mistake, Bennett is crucial to what Georgia does on offense, but if we're talking a numbers comparison, it's not even close. Bennett threw 27 touchdowns and seven interceptions this past season.
While Burrow was almost an NFL-level signal-caller at LSU in 2019, Bennett is unlikely to make the cut. He's seen as someone who "does just enough", with his average arm and unimpressive build, he's not the most impressive athlete. If LSU and Georgia faced off, it'd be a one-sided affair.
Advantage: LSU
2022 Georgia Bulldogs vs. 2019 LSU Tigers: The prolific offenses?
Speaking of quarterbacks, the two supporting casts on offense in Georgia vs. LSU are prolific in their own ways. Both schools had some electric players in their respective offenses.
As most will recall, LSU's passing offense was led by wide Ja'Marr Chase. Currently Burrow's teammate with the Cincinnati Bengals, Chase's run in 2019 was highly memorable. He caught 20 touchdown receptions from his quarterback, totaling 1,780 yards through the air. Opposite Chase, the Tigers featured another future NFL receiver in Justin Jefferson.
Jefferson himself is on record for saying that the 2019 LSU team is "the best college football team ever." He amassed 1,540 receiving yards along with 18 touchdowns, making him a 1B to Chase's 1A.
Georgia's offense, on the other hand, didn't have the benefit of a Burrow-level quarterback. However, running back Kenny McIntosh led Georgia with 829 yards on the ground. Behind him, Daijun Edwards ran for 771 rushing yards and chipped in seven touchdowns.
Their receiving corps is also lacking in comparison to LSU. To be fair, most college teams would kill for a duo of Chase and Jefferson. In terms of who wins on offense between the 2022 Georgia Bulldogs vs. 2019 LSU Tigers, it's a one-sided affair.
Advantage: LSU
2022 Georgia Bulldogs vs. 2019 LSU Tigers: Defense wins championships
Georgia's defense this season was led by Jalen Carter, who's being predicted to go in the top five of April's NFL Draft. He recorded 29 tackles, seven tackles for a loss, and three sacks. In the defensive backfield, the Bulldogs featured one of the country's best safeties in Christopher Smith
Smith, an AP First-Team All-American, accounted for 50 tackles, three interceptions, five pass deflections, and one fumble recovery. Oh, and he scored a defensive touchdown as well. The sheer depth and talent on this Georgia defense is scary, with many players expected to go into the NFL, much like the 2021 Bulldogs. LSU's offense from 2019 would've had fits against this team.
Advantage: Georgia
2022 Georgia Bulldogs vs. 2019 LSU Tigers: Who wins?
The dream game of the 2022 Georgia Bulldogs vs. 2019 LSU Tigers is very much a prototypical matchup where an immovable object meets an unstoppable force. In terms of defense, Georgia wins this one. However, Georgia's offense lacks the firepower to make it a winning affair. Sooner or later, either Chase or Jefferson will break away for a score. As far as score prediction goes, LSU will win this one by a score of 21-10.