Brian Kelly is beginning his second season as the LSU coach and is one of the highest-paid football coaches in the country.
Kelly led LSU to the SEC West title in his first season and counted among his scalps, the Alabama Crimson Tide.
How much does Brian Kelly earn from LSU?
•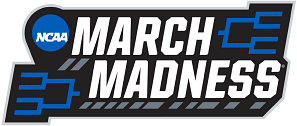 Brian Kelly earns $400,000 as a base salary from LSU. However, his mammoth 10-year contract that expires in 2031, is loaded with multiple incentives. For instance, he gets a $500,000 longevity bonus every July as long as he remains employed by LSU.
His contract awarded him a $1.2 million loan to buy a house and the remainder of his buyout from Notre Dame. That figure isn't available due to the institution's private school status.
In addition, he gets 50 hours of private jet travel time a year alongside $1,000 monthly car allowances.
Kelly's supplemental compensation stands at $8.8 million and rises by $200,000 every two seasons. It has a peak of $9.6 million in 2031. Without any bonuses, his contract is worth $100,000,000.
The supplemental compensation that he's due will rise by $250,000 every time LSU wins the SEC championship. It rises by $500,000 if he wins the national championship.
Whenever LSU becomes bowl-eligible, Brian Kelly is paid $500,000, which is the same amount he receives at the end of each and every season as a guaranteed bonus.
He received a $1,000,000 bonus in 2022 due to LSU's stellar performance.
Matt House, LSU's defensive coordinator, got a three-year contract worth $5.7 million while offensive coordinator Mike Denbrock got a three-year, $4.2 million deal.
Is Brian Kelly the highest-paid coach in the country?
In one of the most bizarre stories to come out of college sports, the Louisiana legislative auditor revealed that Brian Kelly had been accidentally overpaid by up to $1 million last year.
Kelly's salary puts him third on the list of highest-paid coaches in the country. He's only behind Kirby Smart of the Georgia Bulldogs and Nick Saban of the Alabama Crimson Tide and is level with Mel Tucker of the Michigan State Spartans.
His 10-year, $95 million salary is the biggest public school college football salary ever awarded to any head coach.
Kelly's contract contains certain conditions for a buyout.
In case he wins a championship with LSU and gets fired, he will be owed 100% of his remaining contract instead of the 90% owed to him if he is fired without cause before he wins a national championship.
If Brian Kelly were to leave LSU while athletic director Scott Woodward was still in his position, he would owe certain amounts to the school. If Woodward isn't the AD, Kelly won't have to pay a cent.
Edited by Joseph Schiefelbein