Saquon Barkley did not win the Heisman Trophy at Penn State University. The closest that Barkley got to winning the Heisman was a fourth-place finish in 2017, and we shall be revisiting the podium here.
Revisiting the 2017 Heisman finalists
•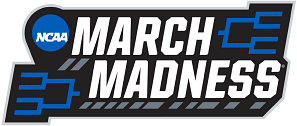 Here are the three players who finished ahead of the current New York Giants running back, Saquon Barkley, in the 2017 Heisman Trophy race.
3. Lamar Jackson, QB, Louisville, 793 points
Lamar Jackson, the winner of the previous year's Heisman Trophy, finished on the podium for the second consecutive season after bossing it at the collegiate level.
Jackson was drafted the following year as the 32nd pick in 2018 by the Baltimore Ravens. Since being drafted, Lamar Jackson has been one of the league's best quarterbacks, winning the MVP award in the 2019 season.
He was as efficient as ever in 2022, leading the Ravens to a playoff berth, even though they went one-and-done. He is currently in a contract standoff with the team, and it remains to be seen how both parties will remedy that situation.
2. Bryce Love, RB, Stanford, 1,300 points
The only nonquarterback on the 2017 podium, Bryce Love was a stud all season long for Stanford. Unlike the other two podium members, he didn't have a successful NFL career.
Love was drafted as the 112th pick in 2019 by the Washington Redskins. However, he picked up more than his fans hoped he would. That was due to a chronic knee injury that he suffered at Stanford. Only a little has been heard from Love since Washington waived him on April 19, 2021.
1. Baker Mayfield, QB, Oklahoma State, 2,398 points
Baker Mayfield won the 2017 Heisman Trophy, and it wasn't even close. The then-Oklahoma State University QB had a stunning year in orange, putting up monster stats. His superb performances got him selected as the No. 1 pick in the 2018 draft by the Cleveland Browns. Those were better days as the former Heisman Trophy winner's play has dipped over time.
This season saw Mayfield play for three teams with very different conclusions. He left the team that drafted him and was traded to the Carolina Panthers. He couldn't cut it in Carolina and was subsequently waived. He closed out the season as a relief quarterback for the Los Angeles Rams. Mayfield will be a free agent this offseason, looking for greener pastures.
Edited by Joseph Schiefelbein