The Deion Sanders' show continued, as the Buffaloes improved to 2-0. Colorado defeated Nebraska 36-14 as his two sons played for CU, which won its first home game.
His son Shedeur played quarterback convincingly, with 392 yards and two touchdowns passing (and another on the ground). On the other side of the ball, his son, Shilo, played good defense with three tackles and two assists.
At some points, Shedeur looked under pressure from the Cornhuskers defense especially during the first half. He showed a possible weakness, by taking too long to release the ball when pressured.
•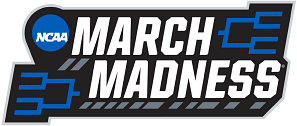 Deion Sanders' son's careers so far
Shilo Sanders
Shilo Sanders plays defense like his father, in the safety position. He started his career with the South Carolina Gamecocks in 2019, getting in four games as a redshirt freshman and nine (32 tackles, including 23 solo) in 2020.
At the end of that year, he transferred to Jackson State to join his father at his new coaching gig. In his first year at Jackson, he got four interceptions and returned them for 99 yards. In two years with Jackson, he got 17 tackles.
So far in his senior year with the Buffaloes he has 15 tackles (12 solo).
Shedeur Sanders
Shedeur is a junior, and his football career has always been linked to his father, having started out at the FCS level with Jackson State. In late 2022, after transferring to Colorado, a writer called for him to be shortlisted for the Heisman Trophy.
He achieved a record of 21-3 with Jackson State in two seasons. His best year was 2022 when he threw for 3,732 yards with 40 touchdowns and six interceptions. He completed 70.6% of his passes and a passer rating of 160.4. He also ran for 173 yards, with six ground touchdowns.
When Deion Sanders changed Jackson State for Colorado, Shedeur transferred alongside him. So far, he has been a standout in victories over TCU and Nebraska. His first game broke a single-game yardage school record with 510 yards with four touchdowns.
Many experts have added him to their Heisman Trophy watchlists.
Colorado's Week 3
Deion Sanders' Colorado, ranked No. 18, hosts neighboring school Colorado State in Week 3. The game will be played on Saturday at 10 p.m. ET at Folsom Field in Boulder, Colorado.
Edited by Joseph Schiefelbein