Charles White, a former Heisman trophy winner for the University of Southern California, has passed away. The legendary running back, who won the trophy in 1979, had been battling cancer. Sadly, he has succumbed to that battle.
White was incredibly successful as a collegiate running back with USC. He amassed 49 touchdowns and was drafted into the NFL as a first-round pick in 1980. He spent his career with the Cleveland Browns and Los Angeles Rams.
He played until 1988 when he retired, having led the league in rushing the year before.
•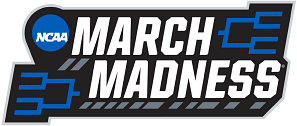 He was the player of the game in both the 1978 and 1979 Rose Bowls. Charles White was inducted into the USC Athletic Hall of Fame in 1995 and the College Football Hall of Fame in 1996.
The USC community is in mourning today after the loss of one of their true icons.
---
USC community mourns the loss of Charles White
The entire football world is reeling from this news, but especially those involved with USC and those who knew White. John Robinson, the legendary running back's former coach, said:
He was the toughest player I've ever coached. He was really unusual in that regard. He was a great player and just loved playing the game. Those are the things I remember the most. He was a really tough guy, and he was an extremely gifted athlete. But the toughness…wow!"
USC athletic director Mike Bohn also said:
"Charles White was one of the all-time great Trojans. A Rose Bowl legend, a two-time unanimous All-American and a NCAA record setter, he made USC proud donning the Cardinal and Gold. He will always be remembered by the Trojan Family for the history he made on the football field and the legacy he left at Troy. Fight On Forever!"
He is survived by his wife, five children and one grandchild.
Edited by Zachary Roberts