The world of football is running rampant with Shedeur Sanders and Colorado stories. His father's impact on the Boulder school's football program has been widely recognized by the media and the projections for the future of the Buffaloes vary from they will stumble any time now to Joel Klapp considering the possibility of them making a playoff run.
With all this talk regarding the Buffaloes and Shedeur Sanders leading them to a 2-0 record after a victory over Nebraska on Week 2, many are wondering about the future of the young signal caller in the NFL.
•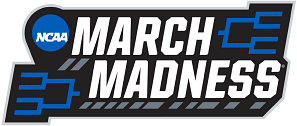 Shedeur is eligible for the next NFL Draft, and some experts believe he will go as the third QB in the first round below Caleb Williams and Drake Maye.
Is Shedeur Sanders's mania warranted?
First of all, there's something we need to make clear. To better understand what Shedeur's future looks like, we need to separate what we have seen from the fact that he is Deion's son.
The reality is that part of Deion Sanders's strategy with the Buffaloes has been to raise their media profile and get the national media to sing their praises. We don't object to this style by Coach Prime; on the contrary, this is a rather good leadership approach that inspires confidence in his young players.
But need to ask ourselves if we would be calling for Shedeur to be drafted as a top-10 first-round pick if he wasn't Prime's kid. So far, we have only seen him get two wins in FBS football, one against a TCU team that while ranked, had heavy flaws that were exposed by Georgia in last season's final and against a Nebraska team that shot itself in the foot with so many unforced errors.
As Shedeur plays, teams will get more film on him and will find new ways to thwart him. Already this week, the Nebraska defense played great football, consistently forcing Colorado to punt the ball in the first half. Nebraska's loss was mainly due to quarterback Jeff Sims's many mistakes.
On Saturday, we got a glimpse of Shedeur's weaknesses, with him displaying great athleticism against the blitz but poor judgment taking so much time to release the ball. These are problems Prime needs to address, but from his press conference after the game seems unwilling to. Shedeur got sacked five times during the game.
That does not discount Shedeur's 393 yards with two touchdown passes.
In short, Shedeur has the potential and tools to be a first-rounder, but we just don't have the full picture yet. Many things could happen in the rest of the season. He might benefit from another year at the FBS level next year, as equally as he might not. We will know better in Week 4 when the Buffaloes get serious opposition in the form of the No. 15 Oregon Ducks.
Edited by Abhimanyu Gupta