James Gunn, the co-CEO of DC Studios, has revealed some new details regarding DCU's Batman, who will replace Ben Affleck in the role.
After Gunn teased a younger actor who would replace Henry Cavill as Superman in Superman: Legacy, he also teased Affleck's replacement. Affleck played Batman in four DCEU films between 2016 and 2021. He is also expected to appear in 2023's The Flash, which will reset the Snyderverse to James Gunn's DCU.
Gunn announced several new projects in the first chapter of his DCU, dubbed Gods and Monsters, at the DC Burbank Event on January 31, 2023. The projects include Superman: Legacy, The Authority, Creature Commandos, and Lanterns.
However, one of the most exciting reveals of James Gunn's announcement came in the form of The Brave and The Bold. A film that will focus on Bruce Wayne and his biological son Damian, who will be DCU's Robin.
Gunn said in the event that Damian was his favorite Robin and that the film will be inspired by Grant Morrison's Batman comic run from 2006 to 2013.
---
James Gunn reveals key information on DCU's Batman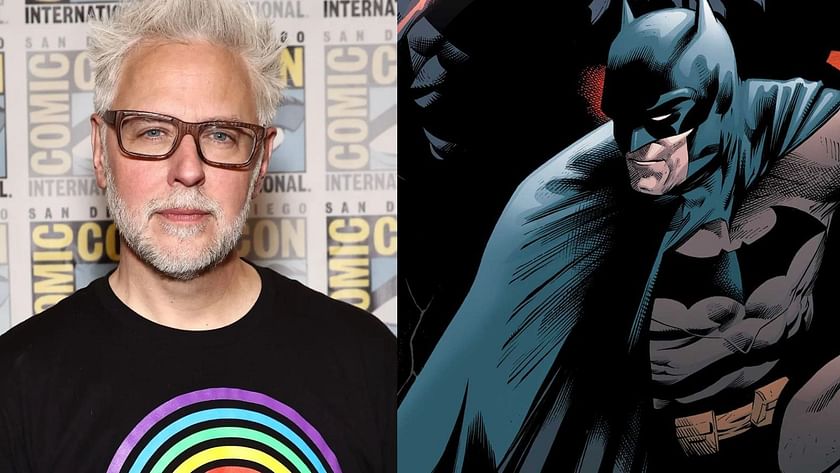 According to a report by The Direct, James Gunn revealed some key information regarding DCU's Batman in an interview with Collider.
Gunn revealed that his take on Batman would be several years older than his take on Superman, who will be living in a world where superheroes exist and have existed. Speaking to Collider, he said that Superman is working as a reporter with the Daily Planet.
Gunn added:
"So, does that mean Batman might be a couple years older than Superman? Yes it could be."
James Gunn and the DC Studios are looking to cast an actor in their mid-20s, specifically someone who is around 25 for the role of Clark Kent aka Superman. Thus, according to a report by The Direct, DC is looking to get an actor in their 30s or 40s to play the role of Bruce Wayne (Batman).
This is not the first time Batman is portrayed as being older than Superman. Affleck's Batman from the Snyderverse was depicted as being older than Henry Cavill's Superman by at least a decade or two.
Batman being in his 30s or 40s is connected to the plot of The Brave and the Bold, where he will be teaming up with his son Damian Wayne. In the comics, Damian becomes the fifth person to assume the Robin mantle, following Dick Grayson, Jason Todd, Tim Drake, and Stephanie Brown.
Damian is around 10-11 years old in the comics when he becomes Robin and is reported to be of that age range in the film. This seemingly implies that Batman and Talia al Ghul conceived him when the former was in his 20s or 30s. Thus, it makes sense that the Dark Knight is around 30 or 40 years old during the events of the film.
In the comics, Batman is 40 when he makes Damian the next Robin following Stephanie Brown. While it is possible Gunn could cast an actor in his 40s, it is also possible that he would be looking to get someone in their 30s so as to stay in the DCU franchise for a long period of time.
Batman teaming up with his son Damian is an exciting prospect for fans as it will sow the seeds for the Bat family's introduction. It will also give them the spotlight that fans have been wanting to see them in for a long time.
For the unversed, the "Bat family" is a term that is used to describe the team that comprises Batman himself and his various sidekicks that include Nightwing, Robin, and Batgirl.
---
James Gunn wants Ben Affleck to direct a DC project
On December 15, 2022, James Gunn responded to fan a on Twitter, saying that he had met with Ben Affleck to discuss a potential DC project the latter could direct. The fan had asked him if Affleck would be directing a project.
Gunn also confirmed that Affleck himself was interested in directing a DC project, and said:
"Met with Ben yesterday precisely because he wants to direct & we want him to direct; we just have to find the right project."
It is possible James Gunn could get Ben Affleck to direct The Brave and The Bold.
As of now, no other information regarding The Brave and The Bold has been revealed. Fans can however only hope that James Gunn helps make a good Batman movie.