Phase 5 of Marvel is about to begin, and it will soon bring Guardians of the Galaxy 3, which is arguably the most exciting MCU movie of 2023. James Gunn has confirmed that this will be the final Guardians movie with the current roster. Hence, it is highly likely that one or more characters will leave the MCU, while others could go on to appear in the next two crossover events of Phase 6.
While most people think it would be Rocket Raccoon, there's one particular character who is confirmed to make his final appearance in Guardians of the Galaxy 3, and it's none other than Drax the Destroyer.
---
Dave Bautista confirms his exit after Guardians of the Galaxy 3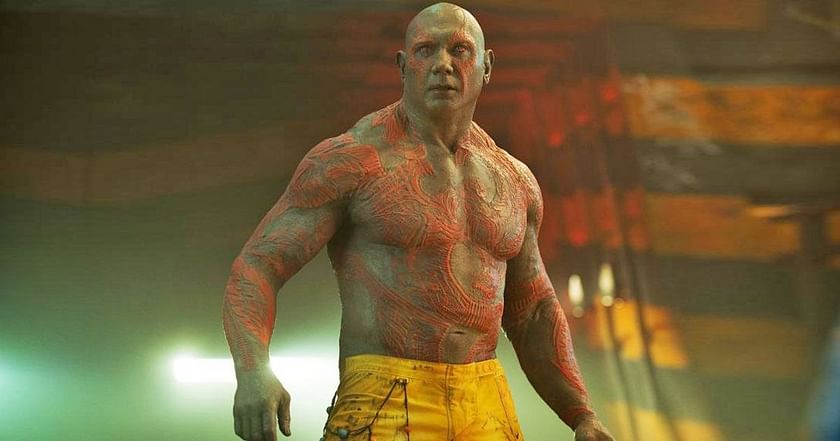 Big Dave has played Drax the Destroyer five times so far, and volume 3 will mark his sixth appearance. But the 53-year-old actor has said that Guardians of the Galaxy 3 will mark his last MCU appearance.
The latest feature from GQ revealed what the former WWE star said about playing Drax in James Gunn's Guardians of the Galaxy trilogy:
"I'm so grateful for Drax. I love him. But there's a relief [that it's over]. It wasn't all pleasant. It was hard playing that role. The makeup process was beating me down. And I just don't know if I want Drax to be my legacy - it's a silly performance, and I want to do more dramatic stuff."
Dave B. has been trying out different genres, and it seems he'll continue to pick roles like the ones in Glass Onion and Knock at the Cabin.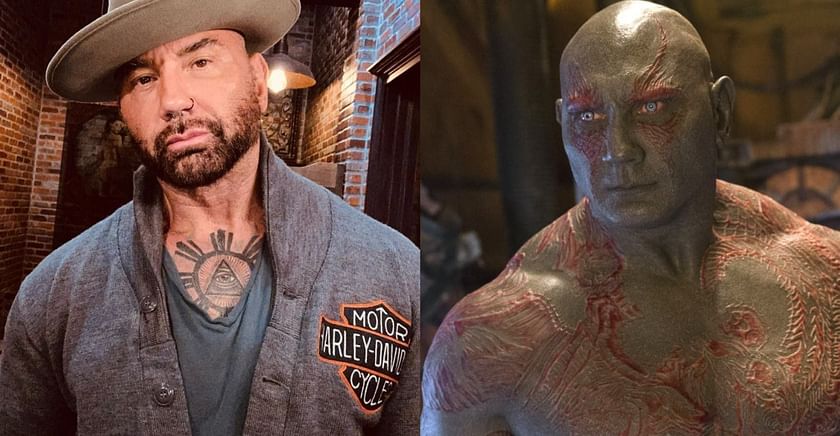 The actor also shared how hard it was for him to get picked up as Drax and how he felt when he found out about getting the role:
"I had to pull over because I was crying so hard. Turned right back around and walked into my house shaking to tell my wife I had gotten the role, and we were both standing there freaking out."
It was a huge break for him as he had been trying to break into the industry before Guardians of the Galaxy, but things weren't going his way. The movie gave him recognition and allowed him to become the best wrestler-turned-actor in Hollywood.
---
Will Drax die in Guardians of the Galaxy 3?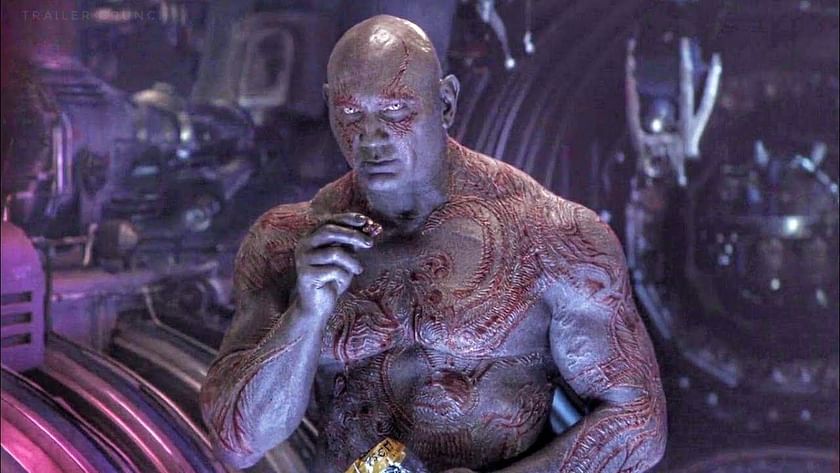 Bautista has been saying for quite a while that his age will not allow him to be Drax in the future, as it will be hard to maintain the same physique with things beginning to sag with time. It would have been nice if he were to appear in Avengers: Secret Wars as well, but it seems that Guardians of the Galaxy 3 will be his final appearance, as he himself doesn't want to return.
So, James Gunn must have given him a worthy exit from the franchise. Will he die in the upcoming threequel? It's important to note that he has been dusted once in the past. Now, he could sacrifice himself and unite with his family in the afterlife.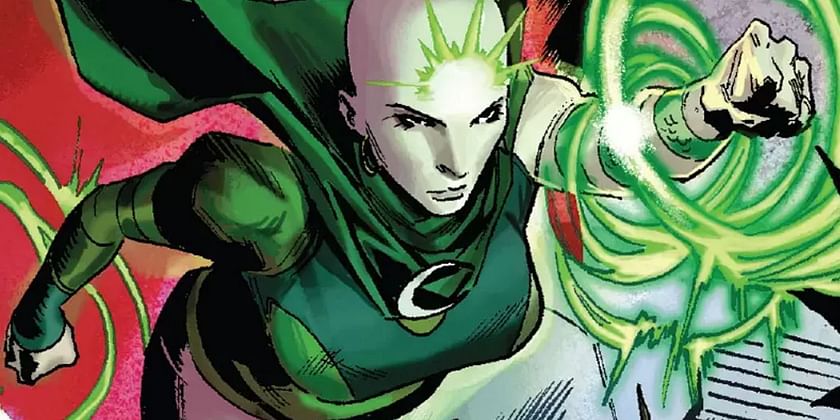 But it's possible that James Gunn has planned a happy sendoff for him. It is rumored that Drax's daughter Moon Dragon will appear as an adult in the film. So, he could have a happy retirement as he lives the rest of his days back on his planet after reuniting with his daughter.
That could be a worthy exit for him as he won't need to return in the future or be killed off unnecessarily.
---
Guardians of the Galaxy 3 arrives on May 5, 2023.