James Gunn and Peter Safran recently announced that the first part of their DC slate, dubbed 'Gods and Monsters,' will focus on popular DC characters like Superman and Batman, as well as obscure ones like The Authority and Creature Commandos.
Gunn, however, is facing a lot of hate from several fans on social media for the decisions that are being made for the DC Universe, such as letting go of actor Henry Cavill, who announced his return to and departure from the role of Superman within a span of six weeks, and keeping Ezra Miller as Flash, despite the controversy surrounding the actor.
Now adding fuel to the fire are reports of Gunn's wife, Jennifer Holland, making a cameo appearance in Shazam 2 as Emilia Harcourt, reprising her role from The Suicide Squad (2021) and Peacemaker (2022). Netizens took to Twitter to share their displeasure as they not only believe it to be unnecessary but also an act of nepotism.
---
"No stoping this dumpster fire": Netizens upset over James Gunn's wife Jennifer Holland making a cameo in Shazam! Fury of the Gods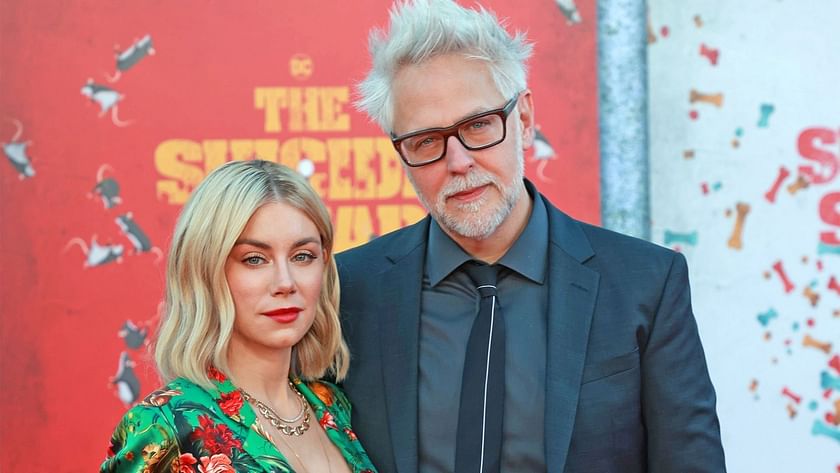 According to a report by Fandomwire, James Gunn has reportedly added his wife, Jennifer Holland, to the cast of Shazam 2, wherein the latter will make a cameo appearance as Emilia Harcourt, an ARGUS agent working for Amanda Waller, who was assigned to supervise Task Force X during the events of The Suicide Squad.
During the events of Peacemaker, she was assigned to supervise Christopher Smith (Peacemaker) and help him stop an alien invasion alongside, John Economos, Clemson Murn, Leota Adebayo and Adrian Chase (Vigilante).
Holland also made a cameo appearance as Harcourt in 2022's Black Adam, where she retrieved Adam's body from the Justice Society of America and had him kept under observation.
Several angry and upset fans have taken to Twitter to troll the husband-wife duo and share their displeasure at Holland appearing in Shazam 2.
Many believe that her appearance is not only unnecessary, but it also promotes nepotism. Others have even been speculating as to why Holland and her character, Emilia Harcourt, are being made an important part of the DC Universe.
Check out a few of these tweets below:
However, an equal number of other fans have shown support for Gunn and Holland, seemingly having no issues with her reportedly being in Shazam 2.
Another fan @MoonKnightcorel has joked that Gunn's brother Sean Gunn could be the new Superman, giving the nepotism debate an all-new angle.
Gunn, in an interview with Empire Magazine, hinted that some of the actors from his and Marvel's Guardians of the Galaxy franchise, such as Chris Pratt, Zoe Saldana, and Dave Bautista, could join the DC Universe:
"I cannot tell you how close I am to Chris Pratt and Pom and Dave and Zoe and Karen. But I also know I will work again with all those people individually again." He added, laughing: "Probably at my other job."
Dave Bautista, however, cast doubt on his casting as Batman villain, Bane, a role he had previously campaigned for in April 2021, in an interview with Insider, saying how James Gunn is going for younger actors:
"I have had conversations with James about that, uh I think the direction he's leaning in, completely rebooting that whole universe, he's starting from scratch and starting younger and fresher and I think you need to do that."
The actor further added:
"I think for the DC Universe to be revived, you need to start from scratch, and I think you need to start with younger actors. You need to start to plan for the next 15 years, and I just don't think you can do that with me. And I understand that."
---
James Gunn and Peter Safran's new DC slate
James Gunn and Safran announced at the DC Burbank Event on January 31, 2023 that they have a new DC slate, which will begin following the release of Shazam! Fury of the Gods, The Flash, Blue Beetle, and Aquaman and the Lost Kingdom, all to be released in 2023.
As confirmed in the above video, Viola Davis and the cast of Peacemaker will remain following the DCEU reboot, which will happen in The Flash.
The following are the films and TV shows that are a part of Gunn's first chapter of the DC Universe:
Films:
Superman: Legacy
The Authority
The Brave and the Bold (Batman project)
Swamp Thing
Supergirl: Woman of Tomorrow
TV Shows:
Waller
Lanterns
Creature Commandos
Booster Gold
Paradise Lost
---
What are your thoughts on James Gunn's wife Jennifer Holland having a cameo in Shazam! Fury of the Gods? Let us know in the comments down below.
Poll : Are you excited for James Gunn's new DC slate?
2 votes
Edited by Abhipsa Choudhury